Zinzino Acquires Enhanzz – 1 year Later The Results
April 9, 2023
By Team Business For Home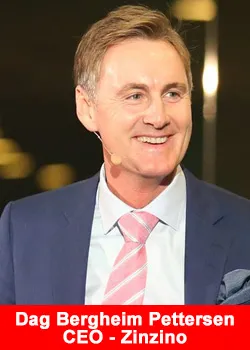 If a network marketing company wants to be taken over by a larger company, many of those deals are not success full. There are a lot of reasons why it might be a nightmare for the 2 companies, such as different compensation plans, different worlds, leader egos's etc. Most of the time 90% of the distributor force sign up elsewhere….
Last year Sweden based and public company Zinzino took over Swiss based Enhanzz Global, spearheaded by top leader, co-founder and CEO Sven Goebel.
Zinzino according to their press release paid Euro 1 million:
"Zinzino will pay a fixed purchase price of Euro 1 million upon entry, divided into 75% cash and 25% newly issued Zinzino shares. There are also additional conditional purchase prices based on the sales development generated by the acquired distributor organization in the period 2022–2027.
The purchase price based on an Earn-out can be up to 7 Million.
According to a post of Sven Goebel on his facebook, this are the awesome results:
"Kudos to a genuinely high-performing team that produced close to Euro 5 Million turnover – from scratch."
"It's been exactly one year since the signing between Zinzino and Enhanzz, and what a year it has been. We are thrilled to celebrate our amazing team's hard work and dedication on this special occasion. But that's not all.
We have some incredible achievements to celebrate, including the news that Hakan Dalkilic and Tolga Çamsoy became Black Crown in their first month in Turkey. Unbelievable.  We are blown away by their incredible success and proud to have them on our team.
But the surprises don't stop there. Birgit and Chris also qualified for Black Ambassador today, an incredible milestone that shows just how much this team can accomplish when we work together.
What a fantastic anniversary gift they made us!!
We want to take a moment to thank Dag Pettersen, our outstanding CEO and his team, and our amazing founders of Zinzino, Orjan & Hilde Saele, for their vision and leadership.

Their unwavering commitment to excellence has been instrumental in making this merger, as well as the first year of our fruitful cooperation, a success. We are grateful for their support every step of the way.
As we look ahead, we are confident that this team will continue to achieve incredible things. With your passion, dedication, and talent, the sky's the limit. Congratulations to all of us on this incredible first year together, and cheers to an even more prosperous year ahead."
About Zinzino
Zinzino AB (publ.) is a global Direct Sales company that markets and sells test-based nutrition, skincare and life-style products. Zinzino owns the research unit BioActive Foods AS and production unit Faun Pharma AS.
Zinzino is based in Gothenburg, with additional offices in Finland, Latvia, Norway, USA, Australia, Hong Kong and Malaysia. Zinzino is a public company and its shares are listed on Nasdaq First North Premier Growth Market. For more informaton please visit www.zinzino.com
Recommended Distributors Zinzino