ByDzyne's Sandy Zhuma from Ecuador Achieves 1-Star President
May 4, 2023
By Nicole Dunkley
Continuing to deliver some of the region's most exciting young stars, ByDzyne has yet another brilliant entrepreneur on the rise in South America with the arrival of new Ecuadorian 1-Star President Sandy Zhuma.
* A President generates over $200,000 in sales revenue during a half-a-month span. 
Sandy, a 29-year-old businesswoman from the southern cultural city of Loja, Ecuador, is an Air Force veteran with over eight years of experience in her national military.
While network marketing wasn't quite on her radar during her service, Sandy was introduced to the industry almost three years ago by her sister, fellow 1-Star President Jily Zhuma, and her life has never been the same.
Now with her dedication solely to succeeding at ByDzyne, a company that she believes has the vision and leadership that makes all the difference, she's simply grateful for the opportunity.   
"The experience and all the achievements of the founders of ByDzyne are indisputable. It is impossible to fail if you are with the best in the industry.

Therefore, I have all the gratitude and admiration towards each one of them, for their mentoring and the encouraging words that come from their souls.

I am glad to belong to this company and have the guidance of people who do not seek personal advancement, but growth as a whole,"
shared Sandy. 
ByDzyne's executive team declared the company was "by the people, for the people" during its inception in 2019, and still, today believe in the power of that message and its value its to Brand Ambassadors worldwide.  
"Congratulations to Sandy Zhuma on becoming ByDzyne's latest 1-Star President! When you believe in your dreams, put in the effort, and do not waver during trials, amazing things can happen.

BD Nation recognizes those attributes in you today, Sandy, and it is well-deserved! Keep believing in your 'why' and know that ByDzyne is committed to you and distributors all around the world so that we all may achieve our dreams together,"
declared Nattida Chong, ByDzyne's cofounder.  
ByDzyne's newest 1-Star President, who acknowledges her mother Rosa and sisters Jily and Liseth as her driving force and primary sources of inspiration, is determined to reach for those dreams.
She specifically highlights her sister, Jily, who she credits with showing her the way to this new opportunity, how to live a purposeful life, and how to dream big. Jily, her team, and her other mentors, Crown Marcell Rodriguez and 1-Star President Angie Sandoya, have been fundamental in Sandy's rise to success, and with their motivation in her life, she believes her next objectives are within reach.  
"My intention and goals are simple—that my team continues to grow in leadership and skills, and to have new presidents in my organization that can also be celebrated and tell their own story here on Business for Home.

Because it doesn't matter who you are today, it matters who you can become,"
expressed a hopeful Sandy.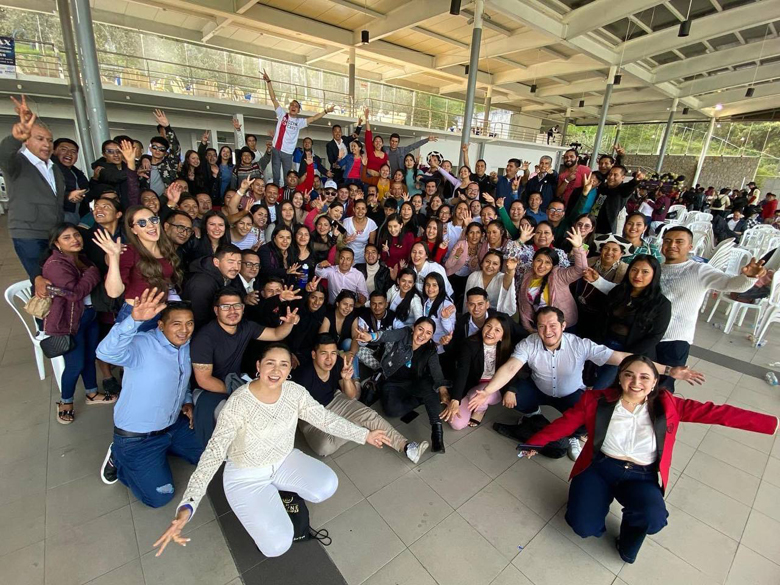 * ByDzyne makes ZERO income guarantees. It takes hard work and dedication to make a substantial income. All results may vary. Between 07/01/2021 to 06/30/2022: The number of active Brand Ambassadors (BAs) who have not received any commissions, bonuses or overrides is 19,901 or 77.12% of such BAs. The median amount of commissions, bonuses and overrides received by all active BAs is $0.00. 77.12% of all active BAs have received, in the aggregate, less than or equal to this amount.   22.88% of all active BAs have received, in the aggregate, more than this amount. The average amount of commissions, bonuses and overrides that have been received.
Recommended Distributors ByDzyne