Empowering Success: Beyond Slim® Reignites Ashley Crawford's Passion for the Direct Selling Industry
June 20, 2023
By Nicole Dunkley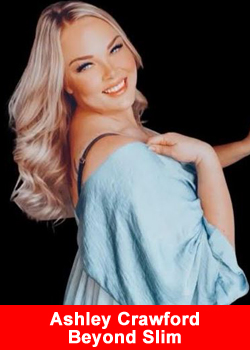 Meet Ashley Crawford, a part-time, record-breaking saleswoman who has achieved almost a million dollars in team sales since her arrival at Beyond Slim in mid-January.
Besides her success with the company, Ashley is eagerly awaiting the arrival of twins while simultaneously managing a full-time position in hospital management. 
Despite her demanding schedule, Ashley explains that the simplicity of Beyond Slim's products and business model have enabled her to thrive both in her professional and personal endeavors.
With just one delicious drink twice a day, Ashley can effortlessly incorporate ZipSlim® into her everyday life as a healthcare worker and expectant mother. She believes that the straightforward compensation plan is structured so that everyone can win, regardless of their experience or position. 
"The simplicity of it all has allowed me to focus more of my energy on supporting my team and having fun.

I think the ability to find joy and camaraderie in your work is something that has been absent in this industry for too long."  
Ashley first began her journey with direct selling in search of a strong community. Just prior to joining Beyond Slim, she was on the brink of walking away from her nine years of experience in the industry.
Once she noticed first-hand the positive health benefits of ZipSlim and learned more about the business's unique culture that fosters team success, Ashley's reluctance about continuing in the industry disappeared.   
"Beyond Slim has brought back my passion for the industry. Working with such an incredible group of people has reignited my fire for direct selling and reminded me of why I joined in the first place–to have fun, to help others achieve their goals, and to be a part of a community where everyone wins." 
Ashley recommends joining Beyond Slim to anyone and everyone. She can confidently say this has been the "perfect opportunity." 
"The industry has changed who I am. It has grown me as a person, grown my confidence, and made me believe in myself again.

There's a place for everyone here. No matter what you want out of this business or industry, you'll be able to find that at Beyond Slim." 
Ashley urges potential Beyond Slim members to take the leap of faith, emphasizing that failure only occurs when one doesn't try. Ashley was able to break generational financial challenges with her success in the network marketing industry and wants others to have the same life-changing opportunity.  
"You must hold the belief that you want more for yourself and your family and just jump headfirst into it.

Those who succeed are willing to go blindly and then persevere through the obstacles that arise.

Just keep pushing forward and the next thing you know…you look back and will be so proud of how far you came." 
Looking ahead, Ashley is excited to embark on the journey of motherhood with her twins and continue her personal growth. As a member of the Beyond Slim community, she looks forward to spreading awareness about the company's transformative potential, recognizing that Beyond Slim has the power to change the health and financial freedom of countless families.
Recommended Distributors Beyond Slim