Neora's Product Line Continues to Shine This Summer
June 30, 2023
By Nicole Dunkley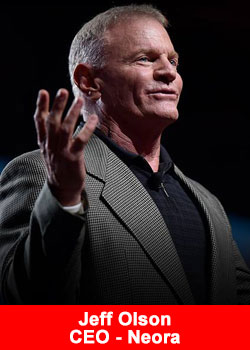 The weather may be getting hot but Neora's summertime product line is even hotter from limited-time Hot List grabs to popular mainstays that are leading the trends in skincare, hair care and wellness.
Acclaimed actress and skin care fanatic Sofia Vergara regularly uses Neora's popular Firm Body Contour Cream to keep that firmer, toner look on her arms and décolletage, according to Women's Health Magazine.
With science-based products that offer clean, performance-driven formulas, people are seeing real results that keeping them looking and feeling their best.
A leader in anti-aging, Neora's holistic approach to beauty and wellness repairs, revitalizes and renews the hair, skin and body to its natural allure sure to keep turning heads all summer long.
Here are just few of Neora's latest age-defying products that add the sizzle to any summer beauty routine:  
NeoraGlow Illuminating Body Oil
For those looking to add some sparkle from head to toe this summer, Neora's Body Glow Oil illuminates all skin types for a silky shimmer.
Made from the best that nature has to offer, such as botanical oils and plant extracts, this body oil will soften and nourish the skin to add a light-reflecting glow to those areas that people see the most, including the arms, legs and décolletage.
Plus, the proprietary Smooth, Lift, and Firm Complex formula also firms up the skin and removes the appearance of cellulite. Never greasy and leaving zero sticky residue behind, Glow Body Oil stays on the skin (not your clothes)—in all the places you want that sunkissed shimmer.
ProLuxe™ Hair Care System
While summer is great for poolside parties or bumming around the beach, too much fun in the sun can cause serious harm to the health of our hair. Neora's ProLuxe™ Hair Care System intuitively seeks out and repairs damaged and aging hair to give that youthful-looking shine, softness and volume.
This four-step professional-grade system includes the ProLuxe™ Rebalancing Shampoo (8 fl.oz), ProLuxe™ Rebalancing Conditioner (6 fl. oz), ProLuxe™ Hair Mask (4 fl.oz.) and ProLuxe™ Scalp Treatment (2 fl.oz), and contains only clean, nontoxic ingredients that are safe for all hair types.
From root to tip, every aspect of your hair is restored and protected for a radiant and vibrant look that keeps its bounce under the sun.
NeoraFit™ Block + Balance Pre & Probiotic Powder
As the perception and awareness surrounding the importance of gut health increases, more people are realizing the benefits to maintaining digestive harmony. Often referred to as the second brain, the gastrointestinal system is vital for processing nutrients as well as keeping our immune and nervous systems on track.
When the gut is unhealthy and out of balance, it can create problems for our overall well-being. The NeoraFit™ Block + Balance Pre & Probiotic Powder is a lemon-flavored pre- and probiotic that mixes well with any favorite beverage to reduce bloating, ease digestion, curb cravings and support the immune system.
Neora is a global leader in the anti-aging skincare, wellness, hair care and weight management market with clean, holistic products that save time and money while helping people look and feel their best. Their multifunctional, all-vegan formulas are safe and effective for all skin, hair and body types that aim to address all signs of aging and provide real and long-lasting results. 
About Neora
Neora is a global relationship marketing company with age-fighting products crafted from cutting-edge research and science. Founded in 2011, Neora has shattered industry sales records while developing a strong customer base in North America, Latin America, Europe and the Asia-Pacific. Neora is committed to providing an excellent product line based in real science. For more information, please visit neora.com.
Recommended Distributors Neora