MaVie Global Sealed 404 Million USDT TVL For Ultron Foundation's Layer-1 Blockchain
July 28, 2023
By Team Business For Home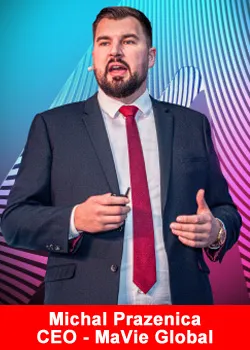 According to a MaVie Global Press release:
Exponential  Growth Expected
MaVie Global, the first-ever affiliate marketing company to partner with a Layer-1 blockchain – Ultron Foundation, secured 404 Milion USDT TVL by delivering innovation and opportunities to over 250,000 people worldwide. The support from MaVie Global, one of the fastest-growing affiliate marketing companies, indeed made Ultron the fastest-growing Layer-1 placing the project alongside the giants in the industry.
Ultron's engineered NFT technology is a perfect match with MaVie's inviting compensation plan and aligns with its impressive business model, enables everyone to participate in the blockchain revolution and reap the rewards at the same time. This unrivalled combo lets people enjoy the compensation plan benefits and the long-term active and passive bonuses from Ultron Foundation's growth through its Staking Hub NFT holdings. That is why more and more influential leaders are joining MaVie – to build the business of the future.
Michal Prazenica, MaVie Global's CEO,  is a visionary and an experienced businessman. He strategically established the company and opened 20+ offices globally to fulfill the 100M members vision. The team under Prazenica's leadership brought 2 innovative NFT designed Web3 products which generated over 100M in sales in 1 year. About 3,000 people join the platform daily – it is the first step in creating an empire for a better life at MaVie.
The recent leader who joined the MaVie WEB3 crusade is the notorious affiliate marketer with ten years of proven track record in the industry, Andreea Cimbala and her esteemed Titans team. Equipped with determination and a goal of sharing the big opportunities in MaVie Global with the people, they are about to fill their titan baskets as Ultron Foundation blasts off its growth in the coming months.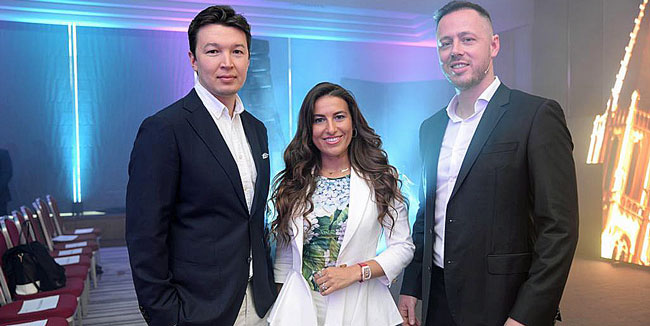 MaVie Global is committed to bringing projects with great potential by evaluating the performance of the blockchain/WEB3 technology with a team of experts before offering them to the public. The rigorous measures taken by the company ensure the project's success, benefiting all members involved. 
"We value our members like family. That's why we do not stop by just teaching them about our business model. We have masterclasses on how to utilize Ultron's decentralized app, and keep them up-to-date with the company's development. We have dedicated customer support to guide our members in navigating our platform… this is our way of building trust with the members."
stated Michal Prazenica, MaVie Global CEO.
The promising ecosystem on top of the Ultron chain has proven its potential as a competitive technology for mass blockchain adoption. To date, Ultronswap as one of the native dApps has processed over 6M transactions with a total volume of 87M USDT.
With the amazing response from the community, three projects are coming on the Ultron chain: Lottoday, the biggest online gaming platform, FlipMe Card, and the RNBW NFT marketplace. These blockchain projects are set to increase the ULX coin's value, benefitting supporters of the Ultron Foundation, especially the MaVie Global members.
"When we first sat down with Shukhrat [Ultron's CEO] and Alex [Ultron's CTO], we knew that this Layer-1 project is huge. It's an opportunity we could not afford to miss. And now, the MaVie family is enjoying the benefits of supporting the Ultron Foundation.

I mean… the result of our hard work has been incredible. We helped a layer-1 project reach over 450M USDT TVL in one year while giving people a platform to start their empire and enjoy the multiple reward-earning programs we offer. This is what makes MaVie different!"
– Michal added.
This year, Ultron made significant partnerships starting from AlphaBit, a highly regarded venture capital company for digital assets. It's worth noting that Liam Robertson, the CEO of AlphaBit Fund, is one of the driving forces of regulatory initiatives for cryptocurrency laws in the United States and Europe.
Expanding the ULX user base is a priority, as having a large and active community is essential to revolutionize the industry. MaVie's unwavering support to Ultron led to the listing of ULX on top crypto exchanges: BitMart, MEXC Global, and 1inch. ProBit Global determined Ultron as a deserving project on its platform after passing the company's strict compliance. The multiple recognitions strengthen MaVie's decision to represent a reputable and sustainable project in the blockchain industry.
"All our hard work is now paying off. Of course, we won't be able to focus on our technology without the help of our partners. We are grateful to MaVie Global for believing in us and working hard to promote Ultron Foundation.

With this partnership – we are unstoppable. Together, we are providing the world with a secure, low-cost, efficient, and reliable way of completing a financial transaction. Ultron is for all. Everyone can participate, and you get rewards when you support the technology. This is just the beginning. Exciting times ahead as we have big projects launching on the chain soon!"
– Shukhrat Shadibekov, Ultron's CEO
About MaVie Global
MaVie Global, guided by a clear long-term strategy and built on strong fundamentals, is poised to become a prominent leader in the WEB3 landscape. Recognizing the importance of community building, MaVie is actively fostering a vibrant and engaged user community around its platform.
MaVie incentivizes engagement through various rewards programs, referral initiatives, and other creative strategies by creating a sense of belonging and ownership among its users. This approach strengthens the bond between the company and its community, drives user acquisition, and ensures a loyal and active user base. For more information about MaVie Global, please visit their website at mavie.global.
Recommended Distributors Mavie Global