iX Global Response On SEC Allegations In The USA
August 5, 2023
By Team Business For Home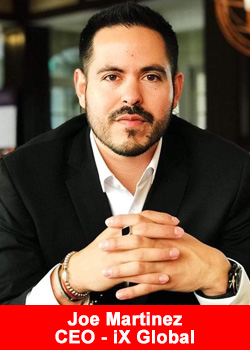 According to an iX Global press release, this letter was created for iX Global Brand Ambassadors and the response of Joe Martinez – CEO iX Global.
"As you may have read, on August 3rd, D.E.B.T was served a civil lawsuit by The Securities and Exchange Commission, headquartered in Salt Lake City. Additionally, as mentioned in the SEC press release, iX Global was also named in the lawsuit.
We can assure you that iX Global has been fully committed to due diligence, compliance and transparency as an education and marketing company fostering education and innovation.
Based on our own experience as a marketing company, we have not been exposed to any evidence that would cause us to question the integrity in the operations of D.E.B.T. Box or the validity of their software technology. Yet our position is, as it always has been, that we are a reseller of D.E.B.T. mining software and or hardware.
We Do Not offer any guarantees of ROI.
We are very clear in our disclaimers on every call, every zoom, etc. that getting involved with crypto is unregulated and risky. Never risk more than you can afford to lose, past performance does not guarantee future results, and most importantly educate yourself about the potential risks and potential rewards.
iX Global will cooperate with the investigations with full transparency and continue to operate in full compliance to any existing regulations. At this time we hope this issue can be resolved with full cooperation and transparency by D.E.B.T Box and that the ecosystem can be cleared of any wrongdoing and allowed to continue to operate their business.
iX is a multi-faceted company, which offers a number of products centered around education in trading, business and personal development. For the time being, we will be suspending the processing of all mining software licenses, until further notice. We cannot speak on behalf of D.E.B.T with regards to the mining software licenses and or rewards. It is our expectation they will be putting out their own statement, in the near future.
In regards to our affiliates and ambassadors, we will continue to pay out commissions and move forward.
We were successful with our education products prior to offering D.E.B.T products and we will continue to inspire, innovate and impact global communities for the better."
About iX Global
iX Global is an educational and self development fintech platform that works on the philosophy of learning and earning. You can subscribe to the courses to learn financial skills to implement for yourself, and also earn money through the referral bonus structure that the company has put in place for its Brand Ambassadors. iX members also become a part of a community that works together towards each other's personal and financial goals.
For more information, please visit www.ixglobal.us
Recommended Distributors iX Global