Avon Available In UK Retail, The End Of Their Network Marketing Business?
September 28, 2023
By Team Business For Home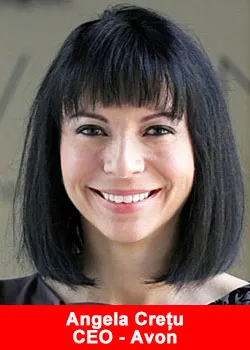 Avon cosmetics will soon be available to buy from the high street, as hundreds of the brands products are set to land in Superdrug stores this October.
Largely known as a door-to-door brochure company, the global beauty brand has partnered with the British health and beauty chain to bring 150 of its cult beauty and skincare products to store shelves for the first time.
From October 11, Avon products will land in 100 UK Superdrug stores, with 11 of them being in Scotland. Meanwhile, products will be available to buy via the Superdrug website from October 9.
Angela Cretu, CEO of Avon said:
"This is the perfect moment in the UK for a strategic alliance between Avon and Superdrug."Avon is all about providing consumers with beauty products at an irresistible price.

However customers choose to shop with us, be it with the high-touch service of one of our beauty advisors or at Superdrug. We see this partnership as a further step in expanding our reach by becoming a "true omnichannel beauty company".
Included in the product launch lineup will be the brand's bestselling Anew Renewal Protinol Power Serum. The award-winning serum, which also featured in Grazia magazine, is powered by the brand's protinol technology that claims to "work faster than collagen."
Also included will be the Hydramatic Matte Lipstick, which is the world's first matte lipstick to feature a hydrating, hyaluronic core. Available in 15 shades, the lipstick is said to leave lips plumped, smoother and more hydrated over time.
About Avon Products
Avon Products, Inc. or simply known as Avon, is an American-British multinational cosmetics, skin care, perfume and personal care company, based in London. It sells directly to the public. Avon had annual sales of $9.1 billion worldwide in 2020.
With 6.4 million representatives, is the second largest multi-level marketing enterprise in the world. The company's CEO is Angela Cretu who was appointed to the position in January 2020.
In May 2019, the multinational company Natura & Co announced its intent to acquire Avon; the deal closed in January 2020. Following the merger, existing Natura shareholders held 73% of the combined company, Natura Holding S.A., with former Avon shareholders owning 27%. At merger completion, Avon became a privately held company, common stock was removed from the NYSE trading.