Patented Technology From B.A.N.K. Enable A Competitive Advancement For Companies
November 3, 2023
By Team Business For Home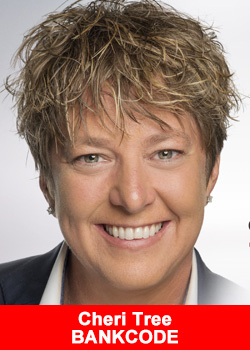 In today's highly competitive landscape, there's no denying that businesses are searching for new ways to attract and retain customers. Codebreaker Technologies has answered the call with their now-patented Codebreaker Authenticator technology. This enterprise-level solution allows businesses to get valuable data about their customers and members, not previously available to them, and in turn use that data to drive results and impact the bottom line.
"Codebreaker Authenticator reveals exactly why your members buy your products, join your business, attend your events, and promote your opportunity!"
said Codebreaker Technologies Founder and CEO Cheri Tree.
The company's scientifically-validated methodology, known as B.A.N.K.®, helps individuals determine their personality code – or the values that drive decisions, buying behavior and communication styles. This is what the company calls a customer's BANKCODE – and it's very powerful.
Yet up until now, there wasn't a way to integrate this technology into the existing membership platforms that businesses were already utilizing. With Codebreaker Authenticator, the technology can be seamlessly integrated via API with a businesses' existing membership or login portal, much like Captcha.
Upon logging into a member portal for the first time, the member would complete a few quick and easy steps that would determine their BANKCODE. That information is then passed back to the business, unlocking powerful insights designed to drive key performance results. And after that initial log in, no other action is required from the member, but the benefits to the business are just beginning.
Once a member's BANKCODE has been determined using Codebreaker Authenticator, the business will then have access to priceless information about their members designed to specifically drive revenue, recruiting, rank advancements, and retention.
Additionally, this information allows businesses to better understand their members' needs and then better engage with their members, whether through communication that resonates with them or by targeting products or services they know their customers want and need. In short, it all adds up to increased revenue and profitability for the business, and a better experience for the member.
Cheri Tree:
"When you better understand the personality code and values of your members, you unlock the power to increase your sales velocity like never before. And when your members feel valued – and like they matter to you – they're more likely to remain an active member for the long term."
Codebreaker Technologies is now partnering with direct selling companies who want to increase their sales velocity and grow their revenue through better, more customized customer engagement – powered by Codebreaker Authenticator. The company works directly with key executives and stakeholders on complete project planning, implementation, analysis of data and strategies to maximize results based on the BANKCODE data collected.
"I firmly believe that in this competitive landscape, companies who utilize this technology first will have a significant advantage over those that don't, and our data proves it," said Tree.

"The early adopters will absolutely be seen as innovators in the areas of customer engagement and retention." The first wave of early adopters has already begun, but most companies are under an NDA and cannot be mentioned.
If you are a company executive and interested to learn more about how Codebreaker Technologies can support your growth initiatives, email Cheri Tree directly and schedule a free consultation: [email protected].
About B.A.N.K.:
B.A.N.K. reveals the art and science of influence and is a scientifically validated methodology designed to close more sales in less time. B.A.N.K. is based in buyology, the science of buying behavior. The acronym stands for Blueprint, Action, Nurturing, and Knowledge and an assessment was created to determine a person's BANKCODE in less than 90 seconds (or nanoseconds with Codebreaker AI). Want to see how it works? Crack your code for free and receive your customized BANKCODE report: crackmycode.com.
About Codebreaker Technologies:
Codebreaker Technologies is an award-winning technology company and world leader in personality coding technology and artificial intelligence, with clients in more than 100 countries. It's scientifically validated methodology, B.A.N.K., gives companies priceless insights designed to drive revenue, recruiting, rank advancement, and retention. Codebreaker has a number of published studies, including a study revealing that direct selling companies using their methodology and technologies increased product sales by 86% and recruitment by 192%.
The company's mission is to connect and empower humanity, and their mantra is to #makepeoplematter. For more information, visit codebreakertech.com.