Looking for a Career in Direct Selling?
What are the best companies to work with?
Where can you make money -fast-?
Business For Home made a short list, based on the Top Earner rankings, Leadership, Momentum, Growth, Revenue, Conventions and interviews with MLM VIP's.
Is this the ultimate truth? No, there are thousands of opportunities in the direct selling world and this is a living list, however the listed companies do have something special… We encourage you to do your own Due Diligence further.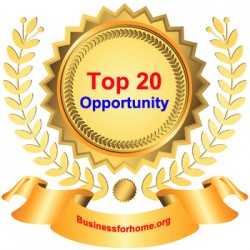 [private_platinum]
| Rank | Nr. | Company | Country | CEO | Leadership | Website | Why? |
| --- | --- | --- | --- | --- | --- | --- | --- |
| 1 | 1 | ACN | USA | Greg Provenzano | George Zalucki | www.acninc.com | Products |
| 2 | 2 | Amway | USA | Doug L. DeVos | Barry Chi & Holly Chen | www.amway.com | Growth |
| 3 | 3 | ARIIX | USA | Fred Cooper | Tim Sales | www.ariix.com | Momentum |
| 4 | 4 | BHIP Global | USA | Terry LaCore | Masa Cemazar & Miguel Montero | www.bhipglobal.com | Growth |
| 5 | 5 | FM Group | Poland | Artur Trawinski | Andrzej Wyszynski | www.cosmetics.fm | Growth |
| 6 | 6 | Gano Excel | Malaysia | Leow Soon Seng | Robert Hollis | www.ganoexel.com | Products |
| 7 | 7 | Global Wealth Trade | Canada | Ramin Resgarlou | Reza Mesgarlou | www.globalwealthtrade.com | Products |
| 8 | 8 | Market America | USA | JR Ridinger | Elizabeth Weber | www.marketamerica.com | Growth |
| 9 | 9 | NuSkin | USA | Truman Hunt | Giselle Sexsmith | www.nuskin.com | Products |
| 10 | 10 | Organo Gold | USA | Bernardo Chua | Holton Buggs | www.organogold.com | Momentum |
| 11 | 11 | Scentsy | USA | Orville Thompson | Mark Stastny | www.scentsy.com | Growth |
| 12 | 12 | Synergy | USA | Dan Higginson | Mark Comer | www.synergyworldwide.com | Growth |
| 13 | 13 | Tahitian Noni | USA | Kerry Asay | Jeff Broome | www.tni.com | Products |
| 14 | 14 | Talk Fusion | USA | Bob Reina | Minh & Julie Ho | www.talkfusion.com | Momentum |
| 15 | 15 | Unicity | USA | Stewart Hughes | Rick Jordan | www.unicity.net | Growth |
| 16 | 16 | USANA | USA | David Wentz | Collette Larsen | www.usana.com | Growth |
| 17 | 17 | Vemma | USA | BK Boreyko | Tom Alkazin | www.vemma.com | Products |
| 18 | 18 | Visalus | USA | Ryan Blair | Kyle Pacetti | www.visalus.com | Momentum |
| 19 | 19 | Worldventures | USA | Mike Azcue | Matt Morris | www.worldventures.com | Growth |
| 20 | 20 | Xocai | USA | Jeanette L. Brooks | Paula Pritchard | www.xocai.com | Growth |
[/private_platinum]