Master Distributor John van Deurzen Left My Shopping Genie
November 8, 2011
By Team Business For Home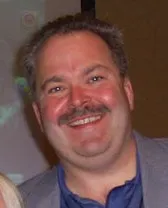 John van Deurzen, master distributor, left My Shopping Genie (MSG) and has send below email around:
---
Just wanted to let you know that in 5-10 days we will be launching our OWN networking company with a very solid partner. We've spent the last 4 months putting together what we believe is the perfect marketing company. Perfect product that is unique, digital, virtual and has huge value. Perfect pay plan that is a very strong binary with big matching bonuses, great fast starts and strong retail component.
Perfect system to build with – take your people through a 5 minute flash video and then onto a recorded webinar and duplicate that process. We will be GLOBAL from day one. We have taken the time to do everything right and that's how we will run our company. Everything has been put together to make this a fast moving and solid long term opportunity.
As a company, we are building one massive power leg that everybody we bring will go into. You know what I've done in the past so imagine how I am going to build it with it being my own company. If you're interested in getting the information to be one of the first to have a look, fire me off an email with your email address and I will put you on my first alert list so you hear first. [email protected] I'll be sending out an email the day before the launch and then will send the info the day we launch.
I respect that you may be involved in something else and I promise to keep any conversation we have confidential. Its time for something really big to hit this industry and we have it. Would love to share it with you and if the timing is right for you, roll up our sleeves and do something huge together.
Let me know if you want the updates as they happen.
Have a good one.
John
---
See this posts about MSG controversial past:
My Shopping Genie Alexa Rankings maybe explains why…: