AL International – First Quarter 2012 – Sales Revenue $16,4 Million
May 20, 2012
By Team Business For Home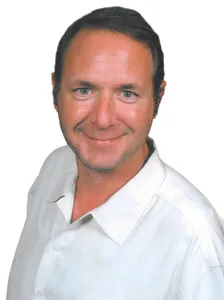 AL International was formed after the merger of Youngevity Essential Life Sciences and Javalution Coffee Company in the summer of 2011.
AL International (Pink Sheets: JCOF) (www.alintjcof.com), a global direct marketer of lifestyle and nutritional products and services and gourmet coffee, released First Quarter 2012 financial results. In post merger comparisons, the Company reported an 11-fold increase in revenues for the quarter, recording post-merger net sales of $16,478,067, compared to pre-merger sales of $1,454,371 for the same quarter in 2011. The company will host a call on the 15th of May at 4:15ET (1:15PT) to discuss the results.
Gross profits grew to $11,720,567 in Q1 2012, compared to $399,404 for the same period in 2011. First Quarter operating expenses increased to $11,801,821 versus $534,999 in 2011. Onetime expenses for Q1, which were a result of extraordinary annual convention costs and accounting and legal fees related to the audit and Form 10K Filing, were approximately $445,000. AL International recorded income from operations of $(130,818) for Q1 2012 compared to $(135,000) in the same quarter for 2011. Net income less one-time non-reoccurring expenses came in at $314,182. EBITDA for the same period was $321,273, versus a negative ($5,071) for Q1 2011. EBITDA less non-reoccurring expenses would have been $766,273.
Dave Briskie, Chief Financial Officer of AL International, said, "We are very pleased with our performance for the First Quarter of this year. Our strategy is to aggressively drive top-line revenue while maintaining a keen focus on improving EBITDA quarter to quarter. With the high onetime charges of Q1 behind us and with new processes recently implemented to take advantage of the increasing purchasing power now evident in our organization, we anticipate sharp improvement in our bottom line and EBITDA performance in the coming quarters."
Steve Wallach, Chief Executive Officer of AL International, commented on his optimism with the Company's results: "The First Quarter was another eventful one for our Company and we are happy with our revenue growth in both our direct selling division (Youngevity) and our coffee division (CLR Roasters). We are continuing to reap the rewards of our vertical integration strategy and the First Quarter delivered more excellent progress toward our goal of driving revenue growth. Our recent 15th Annual Event has driven momentum to our '90 for Life' campaign and we are seeing robust growth in sales of our 'Beyond Tangy Tangerine' drink. With the recent doubling of our shipping capacity, we are equipped to support this level of growth and beyond. We look forward to growing our business and creating shareholder value, and will update our investors as we move ahead."