Aron Steinkeller – Organo Gold Hits $200,000 Per Month
November 20, 2012
By Team Business For Home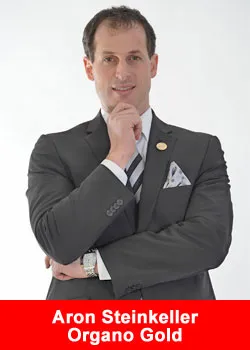 Aaron Steinkeller, one of the Steinkeller Brothers, from Italy has hit $200,000 per month with his Organo Gold distributorship.
For those familar with the Binary system it is interesting Aron's position is in an innerleg and not in a powerleg.
Aron's brother Christian Steinkeller has hit in October 2012 month already $337,000 per month.
Aron Steinkeller, born in 1977, living with his partner and three children, became a teacher after graduating from secondary school before he entered the Network Marketing industry.
Aron Steinkeller has taken on the role of the architect in the Steinkeller MLM organization:
Aron: "I need a detailed plan and strong working routines. From the beginning I was convinced of Organo Gold's success."
This conviction was quickly translated into innumerable presentations, both online and in person.