Is Vemma A Scam?
August 15, 2013
By Team Business For Home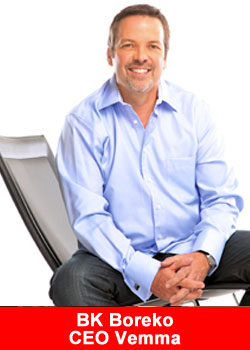 Unfortunately with people today, most are down on what they're not up on.
Vemma was started eight years ago, and in the first seven years there was little to no buzz as the Brand Partners and corporate team worked and clawed to the coveted $10 million a month sales mark last July.
In this $167 billion industry, out of thousands of companies only about 100 reach that level.
When the buzz started social media blew up with hype about Vemma, the Verve brand, the Young People Revolution (YPR), and the Bod-e brand becoming endorsed by TV Celebrity Transformation Specialists Heidi & Chris Powell.
What took Vemma seven years to pull off, doubled in just 12 months as Vemma sales hit $20 million a month. Vemma's sales are projected to continue to increase with the release of a new lineup of products this fall and winter that includes a ready-to-drink latte and gourmet iced tea.
Like with anything popular in this world, you'll always find a critic.… BK Boreyko – CEO Vemma, speaks out:
https://www.youtube.com/watch?v=p2KTGSQFdUA
About Vemma
Founded in 2004 by BK Boreyko, Vemma Nutrition Company is rapidly growing as one of the premier industry leaders specializing in premium liquid nutrition. Every week, thousands of people join the company's mission to make a positive difference in the lives of others through the sharing of the clinically studied Vemma formula.
The Vemma brands, including Verve — a healthy energy drink — coupled with the company's rewarding business opportunity, help people to live a better quality of life, both physically and financially. Vemma is headquartered in Scottsdale, Arizona, and distributes its products through a global network of independent Brand Partners. For more information, please visit vemma.com.