Talk Fusion Compensation Plan Review – Instant Pay For Many
August 19, 2013
By Team Business For Home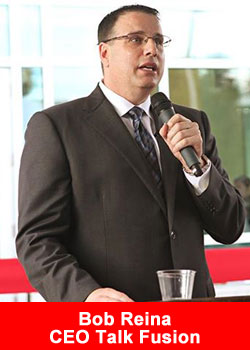 Talk Fusion started in the US in 2007, the success of the company crystal clear Video Email Product quickly spread around the world. Today, Talk Fusion continues to gain global momentum.
The company expanded into more than 130 countries and become the 8th largest online video content provider in the world—surpassing known industry giants such as Yahoo, AOL, Viacom, CBS and MegaVideo.
Talk Fusion is a company that adheres to the highest ethical business practices. Out of the thousands of MLM companies currently in existence, they are one of a select few to be granted membership in the prestigious Direct Selling Association (DSA).
The Better Business Bureau (BBB) has also awarded Talk Fusion with the high standing of being an "Accredited Business" for their commitment to excellence in business integrity and performance.
In the Business For Home rankings about 110 +Talk Fusion Top Earners are listed.
Top Earners as Minh and Julie Ho, Rob Roder, Steve Mitchell, Vjacheslav Ushenin, Svetlana Shodunke, and many others are doing great.
We have analysed on request the compensation plan answering the question: .What are the requirements to be and stay a Talk Fusion Top Earner for the residual income part?.
From the Talk Fusion Compensation Plan Team Commission:
You must be Active and Qualified to be eligible to earn Team Commissions. When you have a minimum of 100 Sales Volume in each of your binary tree legs, you will earn a Commission Cycle of $25 USD.
Any unpaid Group Sales Volume is carried forward, as long as you remain Active. Although Team Bonuses may be earned by being an Executive Associate, you can maximize the Compensation Plan by being a Pro Associate.
Team Commissions are calculated from your binary tree, which has two legs: a left and a right. You will be compensated based upon successfully building Group Sales Volume (GSV) within the Binary Tree. Associates placed above you may also place people in your Binary Tree.
Conclusion:
Talk Fusion has no qualification requirements other then being active. Build up you 2 teams in the Binary compensation plan and you will be rewarded over the group volume based on cycles. If you have enough cycles you will be promoted to the higher levels. The Instant Pay plan is unique, getting your commissions the same day the sales is made is unique. Hats off!
Talk Fusion Income Disclaimer
Any earnings portrayed in any Talk Fusion marketing materials are not necessarily representative of the income, if any, that a Talk Fusion Associate can or will earn through his or her participation in the Talk Fusion Compensation Plan. All references to income, implied or stated, throughout the Talk Fusion Compensation Plan are for illustrative purposes only. These figures should not be considered as guarantees or projections of your actual earnings or profits. Talk Fusion does NOT guarantee any level of income or earnings to any Associate; any representation or guarantee of earnings would be misleading.
Talk Fusion Top Earners – The est. earnings are as follows:
[private_platinum]
[/private_platinum]