Top Earner Jessica Ellerman Leaves Limu For Zija
October 25, 2013
By Team Business For Home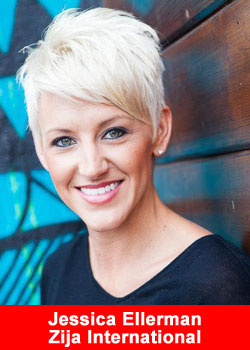 Jessica Ellerman ended high in the Top MLM Networker 2013 Poll
Jessica said: As a former hair dresser I've always been an entrepreneur. I have spent my whole adult life trying to better myself.
When I found the Network marketing industry I fell in love with bettering others lives as well as my own. In my career I've had the opportunity to work with some amazing mentors and top leaders and in the past two years
I have built a 500k business at the Limu Company, and even was awarded the Rainmaker award and being top enroller of 2013. Our family was even featured in Success from home.
I have learned alot about the industry in my short career. I've learned what I love and what I don't. Figured out my style and how to make things go fast.
As an open minded entrepreneur who is paying attention to business trends and watching everyones ebbs and flows, I have learned to never walk away from an opportunity that I cant get out of my head so on October I resigned from the Limu Company to join forces with Zija International. Home of top earners as Chris Estes and David Moses.
I am looking forward to building another rock solid business both here in the states and Internationally.
I love Zija's simple system and healthy products. Everything about there Life Unlimited slogan fits right into our families style. I'm excited about our families future, learning more and becoming more.