Melaleuca Sues Lucrazon Global For Recruiting Their Representatives
February 7, 2014
By Tina Williams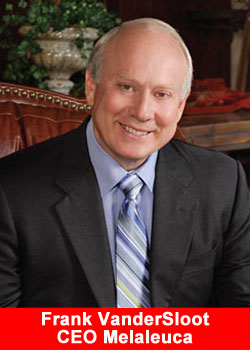 Melaleuca, the Idaho Falls-based provider of natural consumer products through a direct-marketing program, is suing a California company, accusing it of stealing away some of its marketing representatives and attempting to recruit numerous others.
In the suit filed last week in U.S. District Court in Pocatello, Melaleuca is alleging that one of its former "marketing executives," Oscar Garcia, now a vice president with Lucrazon Global, a network marketing e-commerce company based in Irvine, Calif., is pitching his newest business to current and former Melaleuca marketing executives.
In addition, Melaleuca says in the suit that Garcia signed an agreement in February of 2012 that included a non-solicitation clause, meaning he could not solicit Melaleuca marketing executives for a period of 12 months. The suit names several Melaleuca marketing executives to whom Garcia is accused of presenting the Lucrazon business opportunity.
"Lucrazon seeks to swell the ranks of its brand partners by raiding Melaleuca's marketing executives," the suit alleges.
"Defendants have enrolled a number of new brand partners during the past several months who are current or former Melaleuca marketing executives — and have solicited and encouraged the solicitation of many more. Many of these individuals are or were extremely high-level Melaleuca marketing executives with large marketing organizations."
The suit alleges that "dozens or even hundreds of Melaleuca marketing executives," have been solicited by Lucrazon.
"Defendant's efforts to raid Melaleuca marketing executives have been broad and systematic," the suit contends. "Some of the marketing executives who have joined Lucrazon have been highly compensated by Melaleuca and would not have been likely to join Lucrazon without some kind of financial inducement from Lucrazon."
Melaleuca says in the suit that it sent a letter to Lucrazon and it's legal department earlier this month asking that the company stop the alleged wrongful recruiting of its marketing executives. Included in that package was information on a $1.2 million settlement in 2011 in a suit that Melaleuca filed against Max International, which also wrongfully recruited its marketing executives.
Because it has not heard from Lucrazon regarding the request to stop, and the alleged continuation of the recruitment activities, Melaleuca said in the suit it had no choice but to pursue legal action.
Melaleuca is suing Garcia alone for breach of contract. They are suing Garcia, Lucrazon Global and all other as yet unidentified defendants for tortious interference with contractual relations, tortious interference with prospective economic advantage, unfair competition, misappropriation of trade secrets, and civil conspiracy.
Melaleuca did not specify the total dollar figure they are seeking in the suit, writing that they are seeking damages "in an amount to be proven at trial."