Mannatech Announces Temporary Suspension of Operations in Ukraine
March 25, 2014
By Tina Williams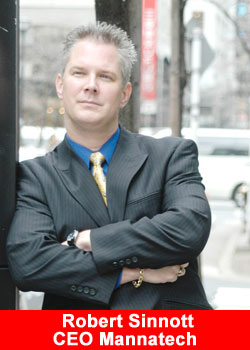 Mannatech, a leading developer and provider of nutritional supplements and skin care products based on Real Food Technology solutions, has announced after careful consideration, that due to the current political turmoil in Ukraine, and the ongoing instability in the region, the decision was made to suspend operations in Ukraine at the present time.
The decision has been taken in view of the difficult trading environment posed by the current situation. "We support the people of Ukraine and want to give them the best business opportunity available," stated Mr. Alfredo Bala, President of International and EVP of Sales and Marketing. "Unfortunately that is not possible under the current conditions so we will suspend operations for the time being as we monitor conditions in Ukraine."
About Mannatech
Mannatech, Incorporated, develops high-quality health, weight and fitness, and skin care products that are based on the solid foundation of nutritional science and development standards.
Mannatech is dedicated to its platform of Social Entrepreneurship based on the foundation of promoting, aiding and optimizing nutrition where it is needed most around the world. Mannatech's proprietary products are available through independent sales associates around the globe including North America, Asia/Pacific, and Europe, the Middle East and Africa.
Please Note: This release contains "forward-looking statements" within the meaning of Section 27A of the Securities Act of 1933, as amended, Section 21E of the Securities Exchange Act of 1934, as amended, and the Private Securities Litigation Reform Act of 1995. These forward-looking statements generally can be identified by use of phrases or terminology such as "anticipate," "believe," "will" or other similar words or the negative of such terminology. Similarly, descriptions of Mannatech's objectives, strategies, plans, goals or targets contained herein are also considered forward-looking statements. Mannatech believes this release should be read in conjunction with all of its filings with the United States Securities and Exchange Commission and cautions its readers that these forward-looking statements are subject to certain events, risks, uncertainties, and other factors. Some of these factors include, among others, Mannatech's inability to attract and retain associates and members, increases in competition, litigation, regulatory changes, and its planned growth into new international markets. Although Mannatech believes that the expectations, statements, and assumptions reflected in these forward-looking statements are reasonable, it cautions readers to always consider all of the risk factors and any other cautionary statements carefully in evaluating each forward-looking statement in this release, as well as those set forth in its latest Annual Report on Form 10-K and Quarterly Report on Form 10-Q, and other filings filed with the United States Securities and Exchange Commission, including its current reports on Form 8-K. All of the forward-looking statements contained herein speak only as of the date of this release.