Mommy's Club, A Revolutionary Health and Wellness Company
March 7, 2014
By Tina Williams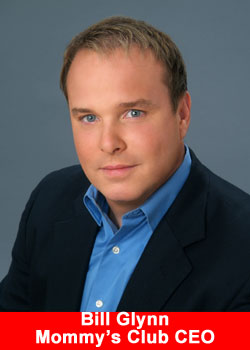 Mommy's Club came to the scene in January, 2014, introducing themselves as a revolutionary health and wellness company.
When I asked them about the choice of name and whether it shrunk their demographic reach, the answer came quickly; Mom's are a tight-knit group, a difficult group to gain loyalty from.
They're taking care of the children and are looking for the best products for their kids. In fact, the name represents what they're striving to be; a healthy home company.
The Mommy's Club core four is comprised of four couples who are network marketing industry veterans: Mike and Sahi Hernandez, Mick and Vick Karshner, Stephen and Debbie Longard, as well as Russ and Melanie Jones.
They have an established commitment to the cause and belief system of Mommy's Club and were hand-selected by the corporate team to help build a community of members, as well as to assist with developing the framework for what they believe will be a revolutionary direct marketing company.
When you ask them what direct-sales company is their biggest competition they say none. They aren't competing with MLM's, they explain, they're competing with product companies.
Their mission statement is to make the home a healthier place to raise a family.
https://www.youtube.com/watch?v=wAeOlcxbohw
They recently celebrated their first major event in Jacksonville, Florida and were already able to recognize individuals at the 2400 level all the way to the Emerald ranks with the first ever Mommy's Club Pin Recognition Ceremony. You can view their compensation plan by clicking here.
In order to attend the event, pro reps needed to qualify by having a personal volume of 200 points or more a month and be responsible for three people that are each generating 200 points per month.
"We are fortunate that so many industry leaders have trusted us to help them build their businesses. We are very proud to have this opportunity to serve one of the smartest socially conscious groups of entrepreneurs I have ever worked with." – Bill Glynn
Mommy's Club is described in four simple points:
A membership buying club that offers personal health, household and body care products made with all-natural, organic, and toxic-free ingredients.

A business opportunity for those who use and enjoy our products and want to share them with friends and family.

A trusted resource for information on toxic-free living.

A community of like-minded individuals who want to make the home a healthier place to raise a family.
Mommy's Club also boasts a prestigious medical panel of ambassadors and experts with focus being on the quality of their products. Their products "gets rid of the toxic and replace with the good stuff". Their product line will continue to expand as will the company's reach in the marketplace. Although they are currently only based in the United States, they explained that they have plans to expand to other countries in the future as they grow.
The Mommy's Club dads are not excluded as there is even a core group of fathers called, 'proud to be a mommy's club dad'. It is clear that Mommy's Club is a company that is planning on being here long term and the industry has openly welcomed a new and promising health and wellness company.