Mannatech Celebrates 20th Anniversary
May 4, 2014
By Tina Williams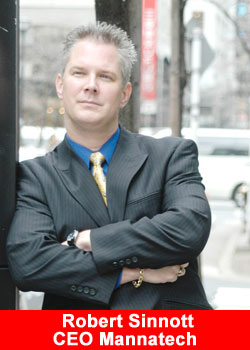 Today,Mannatech®, Incorporated (NASDAQ: MTEX), the pioneer of nutritional glycobiology, leading innovator of naturally-sourced supplements based on Real Food Technology® solutions, and creator of the M5M(SM) (Mission 5 Million(SM)) social entrepreneurial movement, celebrates its 20thAnniversary with the company's MannaFest Conference. More than 2,000 people from up to 22 countries will convene in Frisco, Texas, for the event. The three-day global conference will highlight the company's breakthroughs over its 20-year history. The conference runs May 1 – 3 and is being held at Frisco's Embassy Suites and Dr. Pepper Ballpark. This is the first time the city of Frisco will host the annual event.
Highlights from the conference will include recognizing the company's top global leaders, providing training from top-achieving Associates and training on the company's newest product, Uth™ Skin Rejuvenation Creme.
MannaFest 2014 will focus on our company's proven commitment to Social Entrepreneurship that links consumers of our products to the needs of the world's most vulnerable children, said Dr. Robert Sinnott, Mannatech CEO and Chief Science Officer. Associates from around the world will be able to learn more about this important mission as well as how they can develop and grow their businesses through our patented products based on Real Food Technology® solutions.
Mannatech's proprietary products are based on Real Food Technology solutions—an innovative method of creating nutritional products formulated from real food and plant-sourced ingredients that have been scientifically proven to benefit the human body. The company holds more than 90 patents worldwide for its technology.
Speakers at the conference include Darren Hardy, publisher and editorial founder for Success magazine and Rita Davenport, author and entrepreneur. Also taking the stage will be ultra-endurance athlete Jason Lester, and entertainer and speaker Jason Hewlett.
We are proud to host these visitors from around the world at our city's truly unique and exciting hotel and convention venues, said Frisco Mayor Maher Maso. In recognition of its commitment to fighting malnutrition, Frisco is declaring May 1st, M5M Day.
For millions of children around the world, essential nutrition is simply not an available option. Malnutrition is considered to be one of the most pressing challenges for the world's most at-risk children. Malnutrition is a phenomenon that impacts the lives of 55 million children at any given moment. Each year, an estimated five million children die from causes related to malnutrition. That's one child every six seconds.
Our goal with the Mission 5 Million(SM) movement is to link five million consumers of our glyconutrient, food-based nutrition supplements with five million children in need, said Al Bala, President, International, and Chief Sales Officer. This year at MannaFest, we have a unique opportunity to celebrate the progress we've made, and reinforce our drive to make this vision a reality.
Mannatech recently announced the results of its social entrepreneurial efforts over 2013 through its Mission 5 Million, or M5M, movement. In total, purchases placed by Mannatech customers and Associates generated over 16 million servings of the company's nutrient-dense PhytoBlend™ powder to children in need in 15 different countries.
Mannatech's nutrient-dense PhytoBlend powder is specifically designed to help in the fight against global malnutrition. When added to a child's meal, PhytoBlend powder helps provide children with a portion of their daily nutritional needs and, most importantly, helps combat the devastating effects of malnutrition.
To learn more about Mannatech, visit Mannatech.com.
About Mannatech
Mannatech, Incorporated, develops high-quality health, weight and fitness, and skin care products that are based on the solid foundation of nutritional science and development standards. Mannatech is dedicated to its platform of Social Entrepreneurship based on the foundation of promoting, aiding and optimizing nutrition where it is needed most around the world. Mannatech's proprietary products are available through independent sales Associates around the globe, including the United States, Canada, South Africa, Australia, New Zealand, Austria, Denmark, Germany, Norway, Sweden, the Netherlands, the United Kingdom, Japan, Taiwan, Singapore, Estonia, Finland, the Republic of Ireland, Czech Republic, the Republic of Korea, Mexico, Namibia, Hong Kong and Ukraine.