Mary Kay Expanding Its Business
May 26, 2014
By Tina Williams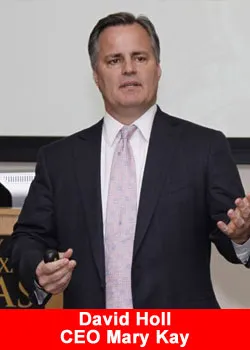 Mary Kay Malaysia & Singapore General Manager Nasution Abdul Rahman said Malaysia was one of the fastest growing markets for Mary Kay, recording almost 20 per cent growth for the past three years.
"We have a very clear vision for Malaysia. Today, we have more than 11,000 beauty consultants, by the next five years, we will have 30,000 beauty consultants," he told Bernama.
Nasution, who joined Mary Kay in 2011 with 24 years experience from other large multinationals, is keen to drive the business forward with strong sales revenue and independent sales force growth.
While the overall market for Mary Kay cuts across all races and age groups, Nasution said the fastest growing market for Mary Kay in Malaysia was from the Generation-Y (Gen-Y) segment.
He said Malaysia has one of the youngest population in the world with more than 40 per cent are Gen-Y.
Mary Kay's product portfolio is mainly skincare, colour cosmetics and fragrance. The biggest is skincare lines, contributing to more than 50 per cent of its bottomline.
"Our product is as good if not better than any international top brands. The real difference is that we are not only about selling products but also changing the life of our beauty consultants. That differentiates us from other companies," Nasution said.
He said the way Mary Kay runs its business was similar to any MNCs.
"The only difference is the distribution channels. Instead of selling through retailers, we are selling through individual beauty consultants for personalised service. Consumers can try before they buy," he said.
Nasution said Mary Kay nurtures and guides all its beauty consultants with knowledge on its products, marketing strategies and leadership.
"Our beauty consultants enjoy working with us. They grow with us. We give opportunities to everybody. In fact, the youngest consultant rewarded with Mary Kay's prestigious pink car Toyota Altis is only 22 years' old," Nasution added.