Market America | SHOP.COM Earns Business Journal Fast 50 Award
September 25, 2014
By Nicole Dunkley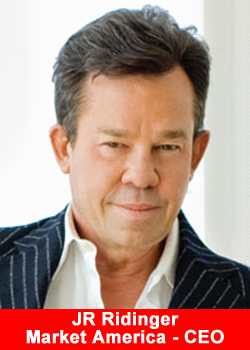 Market America|SHOP.COM has been recognized as one of the 50 top performing privately held companies for the 10th time by The Business Journal magazine. The magazine's 'Fast 50' designation is determined, in part, based upon the company's percentage revenue increase during the past three years.
"It is always an honor to be recognized by such a renowned business publication as the Business Journal," said Anthony Akers, VP of Communications who accepted the award on behalf of Market America | SHOP.COM at the awards ceremony held on September 18th at the Carolina Theatre in Greensboro, NC.
"We have experienced tremendous growth during the past three years both domestically and internationally which positions us for exceptional growth in the years to come," said Marc Ashley, Market America | SHOP.COM Chief Operating Officer. "We are thrilled to be recognized along with the strongest and most successful companies in our area."
ABOUT MARKET AMERICA, INC. & SHOP.COM
Market America, Inc. is a product brokerage and Internet marketing company that specializes in One-to-One Marketing. Its mission is to provide a robust business system for entrepreneurs, while providing consumers a better way to shop. Headquartered in Greensboro, NC, the company was founded in 1992 by President and CEO JR Ridinger and has generated $5.8 billion in accumulated sales. Market America employs nearly 750 people globally with operations in the United States, Canada, Taiwan, Hong Kong, Singapore, Australia, United Kingdom and Mexico. Through the company's shopping website, SHOP.COM, consumers have access to over 40 million products, including Market America exclusive brands and thousands of top retail brands. By combining Market America's entrepreneurial business model with SHOP.COM's powerful comparative shopping engine, Cashback program, Daily Deals, ShopBuddy™, social shopping integration and countless other features, the company has become the ultimate online shopping destination.