Origami Celebrates Hispanic Heritage Month With Bobbi Brown
October 14, 2014
By Tina Williams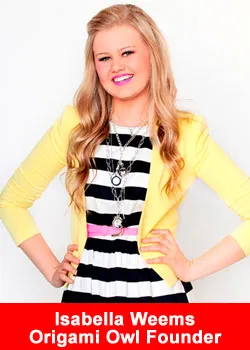 Each year, Americans celebrate Hispanic Heritage Month from Sept. 15 to Oct. 15. The month-long event allows both Hispanics (and non-Hispanics) to focus on their history, culture and contribution as American citizens whether their ancestors came from Spain, Mexico, the Caribbean and Central or South America.
America, the great melting pot, has a rich history of many cultures. While some groups may abandon Old World customs and traditions after several generations, Hispanic culture is still very vibrant and influential. In addition to remembering and honoring all the historical, political and cultural contributions made to the U.S., Hispanic Heritage Month is also about celebrating yourself and the beauty of Latina women in particular.
I had the honor of attending a master makeup class at the Bobbi Brown offices in New York, taught byCassandra Garcia, who serves as Bobbi Brown's editorial makeup artist. Women of all backgrounds were taught Garcia's simple 10-step application plan, which she clarified should only serve to enhance your natural beauty instead of putting on a different face. The class turned into a true learning experience for me when Garcia asked if I could be the model for the demonstration.
Lacking any actual skills in terms of makeup application, I jumped at the opportunity and ended up learning a lot more about the philosophy behind Bobbi Brown makeup and inspiring opportunities to be had with the brand.
Before teaching the class her secret to a perfect cat eye (It's a Q-tip!), Garcia treated her soon-to-be-students to a story about her rise at Bobbi Brown. The sought after makeup artist got her start at the smallest Bobbi Brown makeup counter in her home state of San Francisco.
She worked full-time and attended college. Garcia finally made a life changing move to New York City in 2008 after catching the attention of her now boss, Bobbi Brown, who not only serves as the namesake for the company but seems to be involved in the day-to-day operations as well as hiring. Garcia met Bobbi at the New York office while working as an intern. She had become skilled in the art of box stacking, when Bobbi asked her what her endgame was. Garcia gave an honest and seemingly obvious answer — a makeup artist.
In addition to the makeup class, Origami Owl was in attendance at the event, and unveiled their newly released "Bienvenidos" collection. The jewelry company, which gives women a chance to tell their own stories through customized and charmed pieces, hosted the Latina-inspired Jewelry Bar in celebration of Hispanic Heritage Month. The charms are adorable and crafted beautifully. There are cute cultural trinkets like piñatas, maracas, sugar skulls, and even a beer with a lime, but there are also sentimental charms including "familia" plates, and silver "mama" hearts.
Origami Owl and Bobbi Brown, while both huge brands, seem to not only value their customers, but truly desire to celebrate women. The jewelry options were limitless and after making one for myself, I decided to create a special necklace for the women in my life, my sisters and mother. Instead of simply gifting someone a store-bought necklace, I created a one-of-a-kind piece that held special meaning for me. I was pleasantly surprised by the philosophy of makeup application by Bobbi Brown.
Despite being in full makeup, I still looked like myself. Garcia used the amazing products to make me feel pretty, not make me look like someone else. The event which was lovingly titled "31 Days of Being Latina," was truly a celebration of Latina women, their beauty and their creativity.
Be sure to check out the full "Bienvenidos" collection from Origami Owl