Mannatech Elects Eric W. Schrier to Board Of Directors
November 5, 2014
By Nicole Dunkley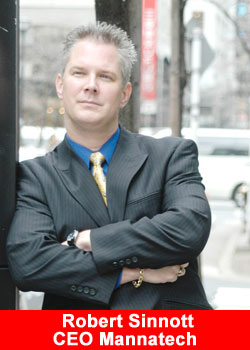 Mannatech Incorporated, the pioneer of nutritional glycobiology, and leading innovator of naturally-sourced supplements based on Real Food Technology® solutions, and creator of the M5MSM (Mission 5 MillionSM) social entrepreneurial movement, announced the appointment of Eric W. Schrier to the Board of Directors, effective October 28, 2014.
Stanley J. Fredrick, Chairman of the Board of Mannatech, Incorporated, commented, "Mr. Schrier brings a wealth of valuable experience in digital and print media, customer acquisition, and direct selling."
Mr. Schrier, age 62, served as President and CEO of The Reader's Digest Association where he was responsible for $2.4 billion in revenue and 4,500 employees and more than 100 million customers in 70 countries during his tenure from January 2006 to March 2007. Since June 2013, he has served on the Board of Directors as Chairman for Edible Media, a multi-platform media company in the farm-to-table food space.
He currently serves on the Boards of Directors for TEN (The Enthusiast Network) (since January 2011), American Chemical Society (since June 2012), Reader's Digest Association (since April 2014), and MeQuilibrium (since October 2011). He has previously served on the boards of Willow House (from July 2009 to December 2013), Demdex Corp (from July 2009 to January 2011), and Bonnier USA (from September 2007 to July 2009).
Since January 2009, he has consulted with large media corporations to help them create and pursue their digital strategies and diversify their revenue streams. Previously, he identified and evaluated selected acquisitions and partnership opportunities in media at Ripplewood Holdings.
Prior to this, he served in a variety of positions at The Reader's Digest Association, Inc. from January 2000 to March 2007. From 1995 to 2000, he served as President and CEO for Time Inc. Health expanding the franchise into other print and digital media and markets including managed care and pharmaceutical companies.
From 1990 to 1995 he served as Editor-in-Chief for Time Inc. Ventures where he evaluated new magazine ideas, acquisitions, franchise extensions, and other growth markets. Mr. Schrier earned a Bachelor's Degree in Human Biology from Brown University in 1973 and a Masters in Journalism from U.C. Berkeley in 1977.
About Mannatech
Mannatech, Incorporated, develops high-quality health, weight and fitness, and skin care products that are based on the solid foundation of nutritional science and development standards. Mannatech is dedicated to its platform of Social Entrepreneurship based on the foundation of promoting, aiding and optimizing nutrition where it is needed most around the world. Mannatech's proprietary products are available through independent sales Associates around the globe including the United States, United Kingdom, Canada, South Africa, Australia, New Zealand, Austria, Denmark, Germany, Norway, Sweden, the Netherlands, Japan, Taiwan, Singapore, Estonia, Finland, the Republic of Ireland, Czech Republic, the Republic of Korea, Mexico and Hong Kong. For more information, visit Mannatech.com.