Mannatech To Launch New Advanced Immune Support Product At Annual Event
November 7, 2014
By Nicole Dunkley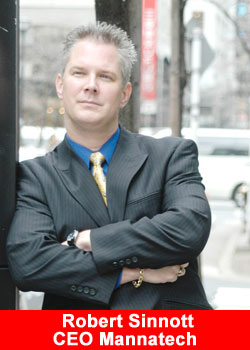 Mannatech®, Incorporated, the pioneer of nutritional glycobiology and leading innovator of naturally-sourced supplements based on Real Food Technology® solutions, has announced that it will launch its newest product, GlycoBOOM, at the company's annual training event in Frisco, Texas.
GlycoBOOM is a new dietary supplement based on Mannatech's exclusive Manapol® powder that features a proprietary herbal and glyconutrient blend with plant and food-sourced vitamins. GlycoBOOM is also free of gluten, dairy, soy and synthetics and contains no added sugar, artificial flavors, colors or sweeteners.
This new product will be the 32nd addition to Mannatech's currently active line of products in the United States.
"The November Leadership event is the ideal timing for the launch of an immune support product as powerful as GlycoBOOM," said Dr. Robert Sinnott, Mannatech CEO and Chief Science Officer. "As the winter months approach, maintaining a healthy immune system is one of people's biggest priorities.
Mannatech's Leadership Experience will take place November 7-9, 2014, at the Embassy Suites in Frisco, Texas with guest speaker, Les Brown.
About Mannatech
Mannatech, Incorporated, develops high-quality health, weight and fitness, and skin care products that are based on the solid foundation of nutritional science and development standards. Mannatech is dedicated to its platform of Social Entrepreneurship based on the foundation of promoting, aiding and optimizing nutrition where it is needed most around the world.
Mannatech's proprietary products are available through independent sales Associates around the globe including the United States, Canada, South Africa, Australia, New Zealand, Austria, Denmark, Germany, Norway, Sweden, the Netherlands, the United Kingdom, Japan, Taiwan, Singapore, Estonia, Finland, the Republic of Ireland, Czech Republic, the Republic of Korea, Mexico, Namibia and Hong Kong. For more information, visit Mannatech.com.