4Life Baltic Region Celebrates 10th Anniversary
January 30, 2015
By Nicole Dunkley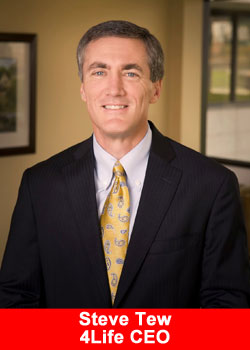 After a decade of enhancing lives through science, success, and service in the Baltic region, hundreds of business builders gathered at the Maritim Park Hotel in Riga, Latvia to celebrate 4Life's 10th anniversary in the market.
Celebrations lasted for two days. Highlights included presentations from local distributor leaders, special awards, distributor recognition, product and science training, and even a classical music performance.
The event also included a Foundation 4Life Solidarity auction to help fund community projects in the region. Auction items included portraits and handicrafts made by children from the Ziemeli orphanage in Riga. The auction raised €1,680 ($1,900) which will be used to benefit the children at the orphanage.
VIPs in attendance included Gold International Diamonds Maris Dreimanis of Latvia, Tatiana Yachnaya of Bulgaria, and Lyubov Alimova of Russia, and 4Life Vice President of Europe Rafael Fernández. The event hosted distributors from across the region including Lithuania, Latvia, Estonia, Russia, and Ukraine.
Rafael Fernández: "The Baltic region has grown significantly over the past 10 years. I believe we have great potential for continued growth here in Latvia and throughout the Baltic Region. We will continue to support distributors with innovative products and programs to propel their businesses."
About 4Life
In 1998, 4Life Founders David and Bianca Lisonbee launched the company's flagship immune system support product, 4Life Transfer Factor. As the first network marketing company to do so, 4Life's leading group of doctors, scientists, and researchers continue to advance immune system science with innovations in product formulation, production standards, delivery methods, and more. Today, people in more than 50 countries enjoy the immune system support of 4Life products.