Conligus Freezing Commissions
February 10, 2015
By Team Business For Home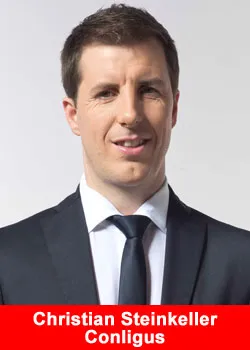 In October 2014 Conligus was founded in Malta by Staffan Liback and the Steinkeller brothers, formally Organo Gold Crown Diamonds.
Christian, Aron and Stephan Steinkeller are from South Tyrol, Italy near the Austrian border. Combined estimated earnings for the 3 brothers has been $300,000 – $500,000+ per month in 2013.
As of 5 February 2015, commissions are frozen for 30 – 60 days for restructuring according to a message to the Conligus community blaming criminal attacks from different fraud organizations.
According to the conligus website:
Conligus is a global community of members spread over 6 continents in over 160 countries. We are growing with thousands of members every month and we are creating the entrepreneurs of the future with one simple concept in mind: Share the wealth.