Mannatech Receives 99th Patent
February 3, 2015
By Nicole Dunkley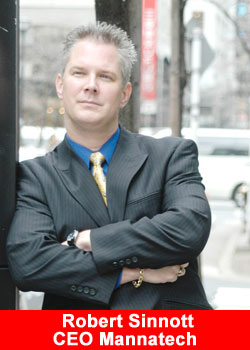 Mannatech, Incorporated, the founder of the M5MSM (Mission 5 MillionSM) social entrepreneurial movement, the pioneer of nutritional glycobiology and the global innovator of naturally sourced supplements based on Real Food Technology solutions, has been issued its 99th patent, validating and demonstrating its position as the leading developer of nutritional technology. This patent was received in Japan for its PhytoMatrix formulation, a supplement with all natural vitamins and plant-based minerals.
"By receiving multiple patents in multiple countries, Mannatech has established itself around the world as the leading developer of unique, high quality health and wellness technology," said Dr. Rob Sinnott, CEO and Chief Science Officer at Mannatech. "Mannatech is unique in the nutritional supplement field for the multiple patents our products have received around the world. This, along with product benefits established in published human clinical trials, clearly demonstrates the soundness of our nutrition technology. Our PhytoMatrix product is an excellent example of how Mannatech supports overall wellness through a formulation that provides a nutritional boost to our everyday diet*."
The Certificate of Grant for Mannatech's PhytoMatrix formulation in Japan was received on Nov. 7, 2014. The patent will remain in effect for 20 years from the date of filing. There are currently seven patents issued in major global markets to Mannatech for the technology pertaining to its PhytoMatrix formulation.
Mannatech's PhytoMatrix formulation has been available since 2006 and is sold around the world. It is the only vitamin and mineral supplement on the market that contains minerals from hydroponically grown Indian Mustard plant and food-sourced vitamins and phytonutrients from fruits and vegetables. The PhytoMatrix formulation is gluten-free, suitable for vegetarian diets and is NSF certified.
Overall, 99 patents have been issued to Mannatech in multiple global markets for the technology pertaining to its Ambrotose, Ambrotose AO, GI-ProBalance, and PhytoMatrix product formulations and in the field of biomarker assays. Because of the unique nature of Mannatech's technology, the company has a history of diligently and successfully defending the strength and validity of its patents against companies that sell infringing products.
In addition to Mannatech's extensive patent portfolio, numerous products have been further validated by research conducted by independent scientists and published in peer-reviewed scientific journals. To date, 17 human clinical trials have been published, 13 of which were double-blind, placebo-controlled studies — the gold standard for product validation.
Mannatech also uses the same proprietary technology found in its PhytoMatrix and PhytoBurst line as the vehicle to provide critical nutrition to children around the world through its M5M? donation program. Any purchase of a Mannatech product contributes in the aid of children in need. The M5M program has given Mannatech a way to directly provide nutrition to those most in need, a sentiment strongly supported by Mannatech's worldwide network of independent sales Associates.
About Mannatech
Mannatech, Incorporated, develops high-quality health, weight and fitness, and skin care products that are based on the solid foundation of nutritional science and development standards. Mannatech is dedicated to its platform of Social Entrepreneurship based on the foundation of promoting, aiding and optimizing nutrition where it is needed most around the world. Mannatech's proprietary products are available through independent sales Associates around the globe including the United States, Canada, South Africa, Australia, New Zealand, Austria, Denmark, Germany, Norway, Sweden, the Netherlands, Spain, the United Kingdom, Japan, Taiwan, Singapore, Estonia, Finland, the Republic of Ireland, Czech Republic, the Republic of Korea, Mexico, Namibia, Spain and Hong Kong. For more information, visit Mannatech.com.