Thousands Converge For 4Life Mexico Business Symposium
February 19, 2015
By Nicole Dunkley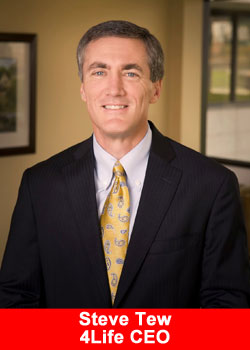 In collaboration with the International Networkers Team, 4Life corporate representatives recently participated in business symposiums in the cities of Chihuahua and Mexico City, Mexico.
Combined, the two events attracted 3,000 people. The Chihuahua event was held at the premier Chihuahua Convention Center. Mexico City's event took place at the Pepsi Center, among the best venues in Mexico City.
Platinum International Diamonds in attendance included Dr. Herminio Nevárez and Juan and Damaris Rosado. Gold International Diamonds included Lourdes Garcia, José Alberto and Sandra Rivera Nova, Jesús and Itala Rivera Nova, and Nelly Alfaro Morales.
4Life Mexico General Manager Octavio Escalante joined Senior Director of Mexico and Central America Daniel Taylor and 4Life Service Director Tracie Kay from 4Life Global Headquarters to provide support at the event.
Escalante: "These business symposiums signify the commitment 4Life and our leaders have made to change the economic situation of Mexico through the 4Life business opportunity, which allows the people of Mexico to build each other and embark into a new era of abundance."
Rally attendees enjoyed field training from top-ranking business builders, corporate announcements, and recognition.
During the event, a special partnership between Foundation 4Life and Aldeas Infantiles (SOS Children's Village of Mexico) was announced. In 2015, Foundation 4Life will sponsor an entire family, which consists of a mother and her eight children in the village.
Taylor: "Both events were full of energy, which is evidenced by the massive number of distributors who registered for Convention 2015: Bring Dreams Home in Salt Lake City while onsite. These rallies provided us with the perfect platform to drive business growth and development into this new year."
About 4Life
In 1998, 4Life Founders David and Bianca Lisonbee launched the company's flagship immune system support product, 4Life Transfer Factor. As the first network marketing company to do so, 4Life's leading group of doctors, scientists, and researchers continue to advance immune system science with innovations in product formulation, production standards, delivery methods, and more. Today, people in more than 50 countries enjoy the immune system support of 4Life products