4Life Ecuador Opens New Office In Quito
March 29, 2015
By Nicole Dunkley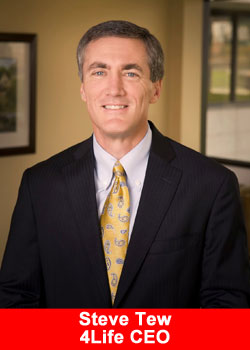 4Life distributors and executives gathered in Quito, Ecuador recently for a new office inauguration and ribbon cutting ceremony.
The event included a dedication speech by Gold International Diamonds Esthela Carpio Rodas and Galo Celi. 4Life's sixteenth international market also has an office in Guayaquil to support distributor efforts in the field.
4Life global representatives at the event included Vice President, International Rich Decker and 4Life Ecuador General Manager Jorge Chacón.
Rich Decker: "This newer office in Quito gives distributors the best 4Life has to offer. All of the areas from the store to the warehouse to the training areas have a new image and increased space.
Distributors will find this location much easier to access and, as a result, will be able to use the new office to further achieve their business goals.
Office Location:
Av. 6 de Diciembre N33-29 and Av. Eloy Alfaro
Edf Forum Century-PB
Quito, Ecuador
Jorge Chacón: "This new office space shows our commitment to the field and represents the high level of professionalism and success our leaders have displayed. We are very happy to provide our distributors with a new home and I am confident this is only the beginning of something bigger."
4Life has offices on five continents to serve a global network of independent distributors through science, success, and service.
About 4Life
In 1998, 4Life Founders David and Bianca Lisonbee launched the company's flagship immune system support product, 4Life Transfer Factor. As the first network marketing company to do so, 4Life's leading group of doctors, scientists, and researchers continue to advance immune system science with innovations in product formulation, production standards, delivery methods, and more.
Today, people in more than 50 countries enjoy the immune system support of 4Life products.