Mannatech Hosts 1,000 Attendees At 2015 Conference
March 13, 2015
By Nicole Dunkley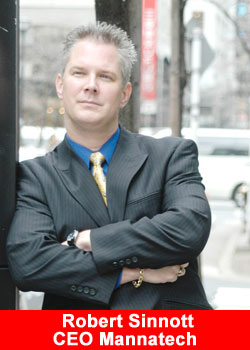 Mannatech, Incorporated (NASDAQ: MTEX), the founder of the M5MSM (Mission 5 MillionSM) social entrepreneurial movement, the pioneer of nutritional glycobiology and the global innovator of naturally sourced supplements based on Real Food Technology solutions, hosted its annual MannaFest Conference in Frisco, Texas, March 5-8, where more than 1,000 individuals from major global markets gathered to learn more about the role they play in a global "wellness revolution" that Mannatech is leading.
The company's annual event was a source of information and inspiration for attendees, product enthusiasts, distributors and independent sales Associates for Mannatech. Many of those who attended are entrepreneurs who operate their own businesses in communities around the world.
They heard from the event's featured speaker, Paul Zane Pilzer, an economist, social entrepreneur and author of nine best-selling books including, The New Wellness Revolution. Pilzer shared his insights about how the global economy is moving from health care to wellness and what individuals can do to foster this shift.
"MannaFest 2015 was an important conference where we shared our vision of how we all can be part of a wellness revolution that is changing our global economy," said Dr. Robert Sinnott, Mannatech's CEO and Chief Science Officer. "Mannatech is at the forefront of wellness technology around the globe, and this conference allowed us to empower our Associates to return to their communities and help improve lives through greater wellness."
Mannatech has firmly positioned itself as a worldwide leader in wellness through unique, patented wellness technology that has been clinically tested and quality assured. Recently the company received its 100th patent, an unusual feat for a company in the nutritional supplement industry.
These patents help protect Mannatech's formulations from infringers and ensure that its customers receive high value, quality products that can only be sold by Mannatech Associates.
Mannatech has demonstrated the soundness of its nutritional technology through its aggressive patent program and through clinical human trials. A number of Mannatech's broad portfolio of patented technology has been validated by research conducted by independent scientists and published in peer-reviewed scientific journals.
Currently, 17 human clinical trials have been published, 13 of which were double-blind, placebo-controlled studies — the gold standard for product validation.
To ensure its customers receive products that deliver on their promise, Mannatech has set the standard with its industry-leading quality assurance program that complies with the U.S. Food and Drug Administration's current Good Manufacturing Practices for dietary supplements, which impact all aspects of product development, manufacturing, evaluation, storage and distribution.
Many of Mannatech's core products also undergo third-party certification by NSF International, which ensures Mannatech's products contain the ingredients as designed, confirms accurate labeling and enforces purity standards.
Additionally, Mannatech's corporate giving program, the M5M? movement, provided more than 20 million servings of PhytoBlendTM powder to children in need around the world. These servings were generated by purchases placed by Mannatech customers and Associates in 2014.
"To change the world you cannot cut corners," said Dr. Sinnott. "Our Associates are dedicated to improving the wellness of their families and friends in their communities, and Mannatech is committed to providing the highest-quality, science-validated products that deliver on our promise to improve people's lives.
We take great pride in knowing that Mannatech helps generate economic growth around the world through small business creation, and that each transaction conducted helps provide nutrition to a child in need."
Also at MannaFest 2015, Mannatech recognized its highest performing global leaders, provided training from top-achieving Associates and offered attendees an opportunity to learn more about Mannatech's products and promotions. MannaFest was held at the Embassy Suites Frisco Hotel and Convention Center located at 7600 John Q Hammons Drive in Frisco, Texas.
About Mannatech
Mannatech, Incorporated, develops high-quality health, weight and fitness, and skin care products that are based on the solid foundation of nutritional science and development standards. Mannatech is dedicated to its platform of Social Entrepreneurship based on the foundation of promoting, aiding and optimizing nutrition where it is needed most around the world. Mannatech's proprietary products are available through independent sales Associates around the globe including the United States, Canada, South Africa, Australia, New Zealand, Austria, Denmark, Germany, Norway, Sweden, the Netherlands, the United Kingdom, Japan, Taiwan, Singapore, Estonia, Finland, the Republic of Ireland, Czech Republic, the Republic of Korea, Mexico, Namibia, Spain and Hong Kong. For more information, visit Mannatech.com.