Professional Tennis Player Joins Team 4Life
March 25, 2015
By Nicole Dunkley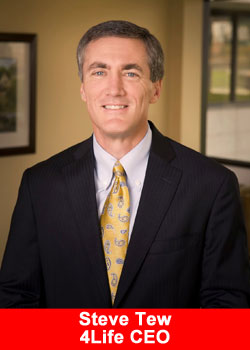 4Life executives recently announced professional tennis player Yaroslava Shvedova as the newest Team 4Life member. Team 4Life is a group of internationally renowned athletes who represent 4Life distributors as company brand ambassadors and product advocates.
Yaroslava, who goes by Slava, was born in Moscow, Russia. She began playing tennis at the age of six. Her father, Vyacheslav, is a professional tennis coach and began training Slava at the age of eight. Her mother, Nurziya, was a world champion in the 100 km marathon.
Slava has represented the country of Kazakhstan as an athlete since 2008 and won the Women's Tennis Association singles title, three International Tennis Federation Women's Circuit singles titles and six doubles titles, including the 2010 Wimbledon and U.S. Open women's doubles titles (with King from the United States).
On June 30, 2012, Slava made history as the only player to ever win a Golden Set at a Grand Slam tournament. ESPN listed the accomplishment as #14 in the top moments of tennis for that year.
"I am very proud to play tennis for the great country of Kazakhstan," says Slava, "and I'm very proud to be named as the newest Team 4Life member!"
4Life has offices on five continents to serve a global network of independent distributors through science, success, and service.
About 4Life
In 1998, 4Life Founders David and Bianca Lisonbee launched the company's flagship immune system support product, 4Life Transfer Factor. As the first network marketing company to do so, 4Life's leading group of doctors, scientists, and researchers continue to advance immune system science with innovations in product formulation, production standards, delivery methods, and more. Today, people in more than 50 countries enjoy the immune system support of 4Life products.