Younique, In The United Kingdom, Breaks Records
March 6, 2015
By Tina Williams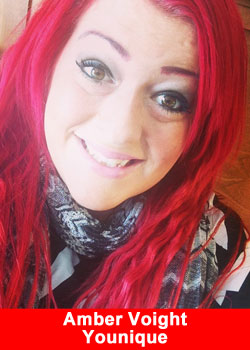 USA cosmetics company Younique is on mission to uplift, empower, validate, and ultimately build self-esteem in women around the world through high-quality products. Products that encourage both inner and outer beauty as well as spiritual enlightenment while also providing opportunities for personal growth and financial rewards.
The company, as of March 2015, has 183,000 presenters / distributors. When in October 2014 the company reached 100,000 distributors with a growth of 83,000 reps in just 5 months, Younique's momentum was proven.
In October 2014 monthy sales topped $35 million. It would not come as a surprise if 2015 sales reached $400 – $500 million — an incredible achievement for a rather young cosmetics house.
In the autumn of 2014, Younique opened the United Kingdom where several distributors reached the highest level. The company has thus created a brand new position called Black 1.
To hit Black 1 a distributor needs $1 million in wholesale sales between their 1st – 3rd generation, 8 first level elites and they must be paid as black for 3 months in a row.
Business for Home recommended distributor Amber Voight hit that Black 1 position, earning a $750 car bonus per month on top of her earnings.
Breanne Kerr , Hayley Jackson and Robin Bledsoe hit Black.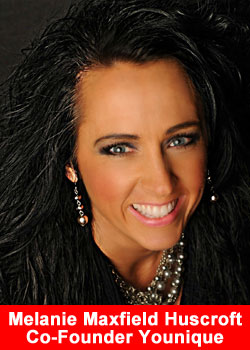 About Younique
Younique Products are the first direct sales company to market and sell almost exclusively through the use of social media. Since its inception in September 2012, Younique has earned increasing recognition for its bestselling product; the original Moodstruck 3D Fiber Lashes.
The company's product philosophy of Nature. Love. Science. ensures that its line of cosmetics and skin care products are always found at the intersection of the best that science and nature has to offer.
Founded by a brother-sister team—Derek Maxfield and Melanie Huscroft—Younique's mission is to Uplift, Empower and Validate women.