Mannatech Appoints New Board Of Directors Member
April 3, 2015
By Nicole Dunkley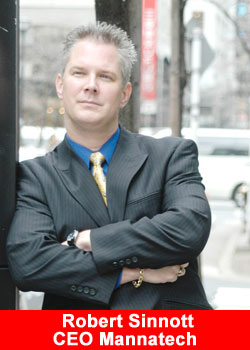 Mannatech, Incorporated (NASDAQ: MTEX), the founder of the M5M (Mission 5 Million) social entrepreneurial movement, the pioneer of nutritional glycobiology and the global innovator of naturally sourced supplements based on Real Food Technology solutions, today announced the appointment of Linda K. Ferrell, Ph.D. to its Board of Directors.
"Dr. Ferrell brings to the Board extensive knowledge in business ethics, marketing and strategic corporate social responsibility in the direct selling industry," said J. Stanley Fredrick, Chairman of the Board of Mannatech, Incorporated.
"Dr. Ferrell's work with the Direct Selling Education Foundation provides her with unique knowledge concerning the value of our business model to global consumers, which helps make her a valued asset and member of Mannatech's Board of Directors."
As a member of Mannatech's Board of Directors, Dr. Ferrell joins a strong team responsible for helping lead and manage the strategic direction of the company, overseeing Mannatech's current initiatives and making decisions on the shareholders' behalf.
Dr. Ferrell is completing nine years at the University of New Mexico, and will be joining the Jack C. Massey School of Business at Belmont University this fall. Currently she serves as the President of the Academy of Marketing Science; is on the Board of Visitors for the University of Central Florida, Nicholson School of Communication; and is a member of the American Marketing Association.
Previously, Dr. Ferrell has served on the Board of the National Association of State Boards of Accountancy, Center for the Public Trust; the Board of Directors and Executive Committee for the Direct Selling Education Foundation, in the Doris Christopher endowed board seat; and the Cutco/Vector College Advisory Board. She has published refereed articles concerning marketing ethics, ethics training methods and effectiveness, strategic philanthropy, corporate social responsibility and sustainability.
Dr. Ferrell received her B.S. in Retailing-Fashion Merchandising and her M.B.A. from Illinois State University. She also received her Ph.D. in Business Administration, management concentration, from the University of Memphis. Prior to completing her doctorate, she worked in advertising for McDonald's advertising agency and Pizza Hut's advertising agency.
About Mannatech
Mannatech, Incorporated, develops high-quality health, weight and fitness, and skin care products that are based on the solid foundation of nutritional science and development standards. Mannatech is dedicated to its platform of Social Entrepreneurship based on the foundation of promoting, aiding and optimizing childhood nutrition where it is needed most around the world. Mannatech's proprietary products are available through independent sales associates around the globe including the United States, Canada, South Africa, Australia, New Zealand, Austria, Denmark, Germany, Norway, Sweden, the Netherlands, the United Kingdom, Japan, Taiwan, Singapore, Estonia, Finland, the Republic of Ireland, Czech Republic, the Republic of Korea, Mexico, Namibia, Spain and Hong Kong. For more information, visit Mannatech.com.