Professional Cyclist Kim de Baat Joins Team 4Life
April 8, 2015
By Nicole Dunkley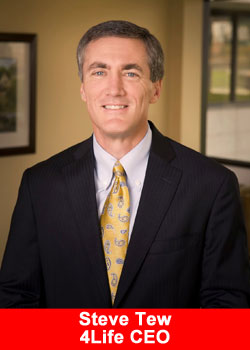 4Life executives named professional cyclist Kim de Baat as the final addition to join Team 4Life for the 2015 calendar year. Team 4Life is a group of internationally renowned athletes who represent 4Life distributors as company brand ambassadors and product advocates.
Kim, who is 23 years old is from Rotterdam, Netherlands and comes from a family of well-known riders. Her uncle, Teun Van Vliet, was a yellow jersey Tour de France cyclist. Her mother and brother encouraged her to begin cycling at the age of six and she began road racing at age eight.
In 2012, she became a professional rider and in January of this year she was invited to join Lensworld.eu-Zannata, one of three professional cycling teams to represent the country of Belgium.
In June of 2014, Kim suffered a near fatal accident after colliding with a car while cycling at 50 kilometers (31 miles) per hour. She walked away from the accident with whiplash, a concussion, and broken vertebrae.
Although doctors told Kim to forego training for the year, Team Leader of Lensworld.eu-Zannata, Heidi Van De Vijver, added her to the team anyway. When asked why, she responded: "It wasn't a question for me. I want riders who have the ambition, drive, and talent to reach the top. I knew about Kim's accident. I also knew that she would emerge from it as a stronger competitor."
Kim has emerged a stronger competitor. Last week in Holland, she finished 15th in the first of eight 2015 World Cup competitions.
Kim's favorite 4Life products include 4Life Transfer Factor® RioVida Burst® Tri-Factor® Formula, 4Life® NanoFactor® Glutamine Prime®, and RiteStart® Women. "For me, peak performance includes many factors including diet, training, and supplementation," she said. "The first thing I take in the morning is RioVida® and it's the last thing I take at night."
4Life has offices on five continents to serve a global network of independent distributors through science, success, and service.