Reliv Earns New Research Patent
June 25, 2015
By Nicole Dunkley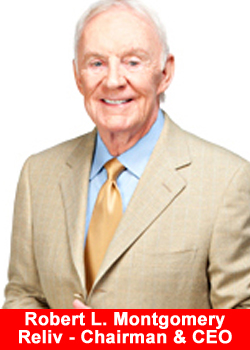 Reliv International, a maker of nutritional supplements that promote optimal health, recently announced that the Commonwealth of Australia Patents Office has issued a Certificate of Patent to Dr. Alfredo Galvez, chief scientific officer at SL Technology, Inc., a Reliv company. The patent protects Galvez's discovery establishing the lunasin peptide as the component of soy protein that improves specific blood markers associated with cardiovascular health.
This patent is the latest recognition of the cutting-edge research being conducted by Dr. Galvez and his team, said Dr. Carl W. Hastings, Reliv vice chairman and chief scientific officer. Lunasin is a remarkable ingredient, and Reliv's exclusive LunaRich® products deliver more bioactive lunasin than any other source available today. We're excited about the patent and even more excited about what continued research and product development will mean for Reliv distributors and consumers.
Galvez has been awarded similar patents in the United States and China. Patent applications are also pending in eight other international markets. Galvez currently holds eight patents surrounding his research related to the lunasin peptide.
About Lunasin
Galvez first discovered lunasin in 1996 during research at UC Berkley to improve the nutritional profile of soy protein. Lunasin is the first nutritional compound identified to promote optimal health through an epigenetic mechanism of action. More than 80 peer-reviewed and published studies from more than 25 research institutions have documented lunasin's health benefits, which include:
— Inflammation reduction
— Antioxidant benefits
— Improved immunity
— Cholesterol management
— Overall cellular health
About Reliv International, Inc.
Reliv International, based in Chesterfield, Mo., manufactures nutritional supplements that promote optimal health. Reliv supplements address essential nutrition, weight loss, athletic performance, digestive health, heart health, joint health, women's health, children's health, anti-aging , blood sugar management and healthy energy. Reliv is the exclusive provider of LunaRich® products, which optimize levels of lunasin, the peptide behind many of soy's health benefits. The company sells its products through an international network marketing system of independent distributors in 16 countries. Learn more about Reliv at reliv.com, or on Facebook, Twitter or YouTube.