LifeVantage Named in DSA Top 20 Companies
July 7, 2015
By Team Business For Home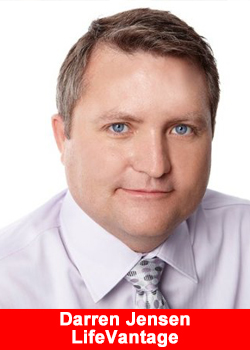 LifeVantage Corporation has been named as one of Direct Selling Association's top 20 companies based on 2014 net sales within the United States. In addition to its top 20 ranking by the DSA, LifeVantage has been ranked the 67th largest direct selling company in the world by Direct Selling News – based on 2014 reported net revenue. This is the fourth consecutive year that LifeVantage has been recognized within the annual DSN Global 100.
The Direct Selling Association is the national trade association for companies that market products and services directly to consumers through an independent, entrepreneurial sales force. LifeVantage has been an active member of the DSA since 2010. Direct Selling News has been serving direct selling and network marketing executives since 2004.
"Congratulations to our Distributor leaders and our corporate staff for achieving this great accomplishment," said LifeVantage President and Chief Executive Officer Darren Jensen. "It is always a tremendous honor for LifeVantage to be recognized as a leader within our industry. But it is my belief that we have not even begun to scratch the surface of our potential success. I look forward to partnering with our leaders and making LifeVantage one of the great companies in the world."
About LifeVantage Corporation
LifeVantage Corporation (Nasdaq:LFVN), is a science based network marketing company dedicated to visionary science that looks to transform health, wellness and anti-aging internally and externally at the cellular level. The company is the maker of Protandim®, the Nrf2 Synergizer® patented dietary supplement, the TrueScience™ Anti-Aging Skin Care Regimen, Canine Health, and the AXIO™ energy product line. LifeVantage was founded in 2003 and is headquartered in Salt Lake City, Utah.