Reliv Announces Upcoming 27th International Event
July 29, 2015
By Nicole Dunkley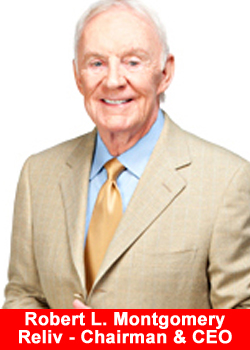 Reliv International, recently published the complete agenda for the company's Power of YOU International Conference in St. Louis on August 6-8. The event marks the 27th international conference in Reliv history.
Reliv sits at the intersection of two booming industries, direct sales and wellness, said Ryan Montgomery, Reliv president. In fact, the wellness category now makes up 30% of all direct sales in the U.S., up from 21% in 2007. We are in the right business at the right time, and we have built a conference agenda with one goal in mind: to help our distributors lead this continued growth.
Featured conference content:
— Opening Night Celebration: Multimedia and live presentations outline how Reliv can help people enjoy better health, better finances and better lives — plus the debut of Reliv's latest feature video.
— Keynote Address: Robert L. Montgomery, Reliv Chairman and CEO, and Ryan Montgomery lay out the company's vision and plans for future growth.
— Simply the Best! The Science of Reliv: Dr. Carl Hastings, Reliv chief scientific officer, and Dr. Alfredo Galvez, chief scientific officer at SL Technology, Inc., a Reliv company, discuss Reliv's approach to nutrition and the science behind LunaRich®, Reliv's exclusive ingredient.
— Reliv Kalogris Foundation 20th Anniversary Celebration: Scott Montgomery, RKF Chairman, leads a special tribute to Reliv's charitable foundation, which has contributed more than $42 million in nutritional products to combat malnutrition around the world.
— Distributor-Led Workshops: Reliv's most successful business owners share their tips for Reliv success.
About Reliv International, Inc.
Reliv International, based in Chesterfield, Mo., manufactures nutritional supplements that promote optimal health. Reliv supplements address essential nutrition, weight loss, athletic performance, digestive health, heart health, joint health, women's health, children's health, anti-aging, blood sugar management and healthy energy. Reliv is the exclusive provider of LunaRich® products, which optimize levels of lunasin, the peptide behind many of soy's health benefits. The company sells its products through an international network marketing system of independent distributors in 16 countries. Learn more about Reliv at reliv.com, or on Facebook, Twitter or YouTube.