Mannatech Launches Manapol Powder
August 20, 2015
By Nicole Dunkley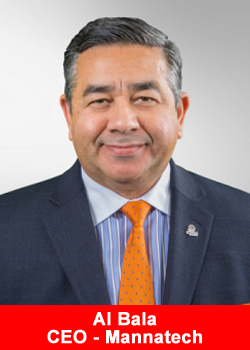 Mannatech, Incorporated, the founder of the M5MSM (Mission 5 MillionSM) Foundation, the pioneer of nutritional glycobiology and the global innovator of naturally sourced supplements based on Real Food Technology® solutions, announced it has officially launched its most legendary ingredient, Manapol powder, the highest quality aloe vera gel extract in the world, as a standalone product.
Manapol powder is a pure, premium, 100 percent aloe vera gel extract that is abundant in acetylated, mannose-rich polysaccharides, or acemannans, designed to support cell-to-cell communication.*
Manapol powder has a guaranteed molecular weight of more than one million Daltons1, testing the highest of any other aloe gel extract. As the most cutting-edge glyconutritional product available, Manapol powder supports the body's immune system and may provide gastrointestinal benefits.*
"Mannatech is uniquely positioned to serve the wellness industry with excellence through our products," said Mannatech CEO and President, Al Bala. "Manapol powder only further establishes us as the pioneer of nutritional glycobiology with this groundbreaking technology."
For more than 20 years, Manapol powder has been an essential ingredient in other Mannatech products. Mannatech's Advanced Ambrotose® product and Ambrotose® complex are among the company's top-selling products containing the aloe gel extract, and are known for their cognitive, immune and gastrointestinal benefits.*
About Mannatech
Mannatech, Incorporated, develops high-quality health, weight and fitness, and skin care products that are based on the solid foundation of nutritional science and development standards. Mannatech is dedicated to its platform of Social Entrepreneurship based on the foundation of promoting, aiding and optimizing childhood nutrition where it is needed most around the world.
Mannatech's proprietary products are available through independent sales associates around the globe including the United States, Canada, South Africa, Australia, New Zealand, Austria, Denmark, Germany, Norway, Sweden, the Netherlands, the United Kingdom, Japan, Taiwan, Singapore, Estonia, Finland, the Republic of Ireland, Czech Republic, the Republic of Korea, Mexico, Namibia, Spain and Hong Kong.