What All MLM's Need To Take Away From The Vemma VS FTC Case
September 19, 2015
By Tina Williams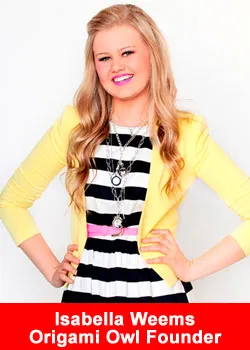 The results came in from Judge Tuchi regarding the Vemma hearing this week and it was met, not surprisingly, with an array of comments — mostly people misreading the information. While the ruling was far from victorious in this case, it can certainly be victorious for the network marketing industry if taken seriously. The largest component in MLM in the past has been the recruiting tactics involve in building a team, mostly met with animosity from the outside world. This was prevalent in the hearing on Tuesday when incentives, the 70/30 rule, autoship, and income claims were mentioned time and time again.
Will companies take this seriously and overhaul their approach? If so, who will be first? Some changes the FTC would most like to see, based on their testimony is the following;
Remove qualifying requirements. In order to get promoted, you should not be required to be on an autoship. If the product you are selling is that good, you and your team will most likely be on autoship anyway. But, this shouldn't be a requirement OR earn qualifying points through sales alone. You qualify if you've sold 100 points of product in the last 60 days, etc.
Remove large package purchases upon sign-up.
Provide incentives for customer sales, not team building.
Provide more training around product sales instead of team building.
Remove all income-claims. Affiliates should be excited about selling the product. Results will speak for themselves. Only allow income claims under strict supervision from corporate if need be.
Focus more on product. There are many network marketing companies that are product centric such as Jamberry, Scentsy, Chloe + Isabel, etc.
Require certification to purchase larger packs of product. A certification similar to the type of training a wholesaler would need to go to and train at events and/or present. If someone wants to host an event, they won't be at risk of making a lot of the claims the FTC sees as a red flag.
Under promise and over deliver. Instead of hyping what less than 1% of a distributorship is accomplishing (new cars, houses, lifestyle, etc) focus on what the company should be focused on – the product.
Have points equal the dollar amount. If an affiliate spends $100 in product, they should have 100 product points. There are several companies that have you spend upwards of $200-$300 to gain 100 points.
Have a separate affiliate website just for customers that have no mention of a business opportunity.
Have customers sign up completely separate from signing up as a business. In order to be an affiliate, they must be a customer first and have tried the product.
Don't recruit from college campuses, jobs, etc.
If an affiliate has a team does not fall comfortably in the 70/30 rule, apply disciplinary action. (Warning letter, training, etc)
Give rewards/bonuses for personal product sales.
Do not accept or offer financial contracts for top sales individuals to move companies. (This is fraudulent)
Essentially, the FTC as well as many in the public who have filed complaints have complained about how recruiting heavy network marketing is. Companies that are product focused like ThirtyOne Gifts – a $700 Million dollar company, Jamberry – which just expanded to Australia and New Zealand, and Origami Owl – a $250/year million company are examples of fast growing and financially strong companies that are focused on the product. Chloe + Isabel is a direct-sales company that require an approved application to sign up and only those that have had $3000 in sales a month for three consecutive months are qualified to have a team and only require $100 in personal sales every 6 months to remain active as well as receive higher commissions based on personal sales only.
Regardless of the opinions in the Vemma case and whether the FTC was in the right or the wrong, the bottom line is the FTC is a government entity with a lot of power and can shut down any company, regardless of size, at any time – as witnessed in late August. The question shouldn't be whether the FTC did the right thing, the question should be whether your own company is at risk.
Network marketing has a lot of room for improvement and many affiliates can benefit from the changes that need to happen. When mistakes happen, lessons can be learned. Those lessons can take an individual from profit to prosperity.
Don't let the fear of losing be greater than the excitement of winning. – Robert Kiyosaki