Youngevity Adds Scott Bell as Vice President Of Analytics And Promotions
January 21, 2016
By Nicole Dunkley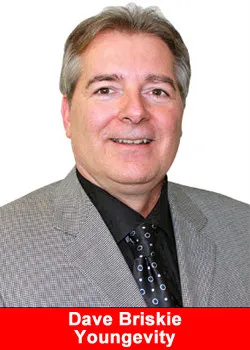 Youngevity International, Inc, a global direct marketer of nutritional and lifestyle products and also a vertically-integrated producer of gourmet coffees for the commercial, retail and direct sales channels, announced today that Scott Bell has joined the Youngevity executive team as Vice President of Analytics and Promotions.
Mr. Bell is a seasoned executive who, prior to joining Youngevity, had a highly successful, 16 year career, at Herbalife, where he witnessed revenue growth go from approximately $700 million to several billion.
As a pioneer in Direct Selling Analytics, Scott Bell's teams have developed many of the state of the art analytics models in practice today. For the last 20 years, his expertise has been used to craft and manage successful worldwide marketing and promotional campaigns for top direct selling companies.
He has led global teams in the development of corporate and distributor analytics, business intelligence and distributor compensation models. His roles have required him to identify and implement systems integration needs, data architecture design and strategic planning.
Dave Briskie, President and CFO of Youngevity said, We are privileged to add the talent and experience of Scott Bell to our executive team. His industry leading track record for driving desired consumer behavior through the use of predictive analytics is extraordinary.
We are excited and eagerly anticipate the positive impact our distributors will experience when they are provided actionable, real time data, on their own unique business.
Scott is passionate about identifying opportunities and creating data-driven, actionable strategies that allow distributors to become healthier and more financially secure. At Youngevity, Scott will work closely with the entire Executive Team to create world-class sales programs and strategies.
Scott Bell, Vice President of Analytics and Promotions, stated, What attracted me to Youngevity is the world-class products and a unique customer-first focus that drives the industry leading incentive plan above and beyond anything else I have seen in any industry.
About Youngevity International Inc.
Youngevity International Inc., is a fast-growing, innovative, multi-dimensional company that offers a wide range of consumer products and services, primarily through person-to-person selling relationships that comprise a network of networks. The Company also is a vertically-integrated producer of the finest coffees for the commercial, retail and direct sales channels. The Company was formed after the merger of Youngevity Essential Life Sciences and Javalution Coffee Company in the summer of 2011. The company was formerly known as AL International, Inc. and changed its name to Youngevity International Inc. in July 2013.