Youngevity Launches Social Selling Platform
January 27, 2016
By Nicole Dunkley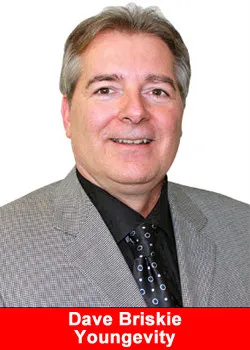 Youngevity International, Inc., a global direct marketer of nutritional and lifestyle products and also a vertically-integrated producer of gourmet coffees for the commercial, retail and direct sales channels, recently announced the launch of its Hybrid Social Selling Platform with 2,100 distributors enrolled in the Pilot Program which, is designed to further accelerate customer growth.
The success of Youngevity's acquisition model has created an opportunity for Youngevity to leverage the activity of thousands of men and women experienced in hosting highly successful social events.
Sean Brown, Manager Youngevity's Utah based office and Director of Special Programs, stated, Youngevity could not be more pleased to provide an alternative distribution method for both the field and 'demonstrate-able products' that the Company has in its portfolio.
Youngevity proves once again that inclusion is important and has listened to the voices of its field leaders who have been asking for this type of program. We anticipate this will increase revenue and be a significant win for thousands of distributors and customers!
Dave Briskie, President and CFO of Youngevity, said, Out of the 19 product categories currently marketed as best in a 'demonstrate-able fashion', Youngevity has 11 of those specific product categories currently in its portfolio. It is exciting to see our new executive team members making an impact so quickly.
This pilot program will enjoy a full scale launch at our upcoming Leadership Summit that we are building up to. During the Summit, which will held April 14-15, in Anaheim, CA, participants will be able to hold social events in any of Youngevity's product categories and combine any products they choose. The second phase of this program will be designed to provide virtual events allowing distributors to hold social gatherings via their smart phones, tablets or computers.
About Youngevity International Inc.
Youngevity International Inc., is a fast-growing, innovative, multi-dimensional company that offers a wide range of consumer products and services, primarily through person-to-person selling relationships that comprise a network of networks. The Company also is a vertically-integrated producer of the finest coffees for the commercial, retail and direct sales channels. The Company was formed after the merger of Youngevity Essential Life Sciences (www.youngevity.com) and Javalution Coffee Company in the summer of 2011. The company was formerly known as AL International, Inc. and changed its name to Youngevity International Inc. in July 2013.