How Network Marketing Companies and Distributors Can Improve Their Sales
October 8, 2016
By Team Business For Home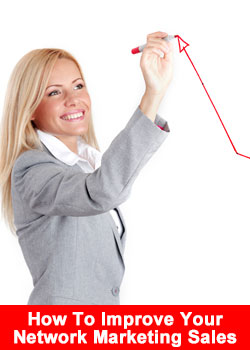 For every network marketing company and distributors with a need for visibility, marketing and more sales, this is how:
Bring out on a weekly basis press releases.
Only a small number of Direct Sales – Network Marketing companies are so smart to use press releases to get the eyeballs on their opportunity.
There are millions of opportunity seekers in the Direct Selling industry 🙂 and those you reach with press releases. About 1 million of our 4 million annual website visitors do so to select a (new) direct selling company.
I have noticed that those companies who use press releases are growing faster than the competition, using press releases will drive sales up big time.
As corporate you like it if your distributors are very active however many marketing departments are scary silent…
It is a people's business, you have to give your distributor success a face.
Success unshared is failure
Seems that some companies are having a hard time to find news for a press release, the solution is simple, cover your medium rank advancements. People love to read success stories, it does not have to be always the top guys and girls. Those we often know, however distributors who make $5,000+ per month have often very duplicable stories. The I can do this also effect.
Ask those distributors to write down their story, check it for compliance and share it with the world, and this website 🙂
For inspiration, here a few examples, written by corporate as by distributors, of outstanding press releases:
Ray And Dee Davis Reach National Marketing Director Rank With Total Life Changes
Zija Natural Health Revolution Ambassador Debi Balmert
Top Industry Leader, Cedrick Harris, Joins Jeunesse
Norman Cornejo – Zrii Achieves $5 Million In Commissions
Top Earner David Imonitie Joins OneCoin – OneLife Network
Top Leader Monica French Joins Modere
Lamia Bettaieb – Wor(l)d GN Achieves Double President Millionaire
Richard Hadi Yuwono Celebrates Life-Changing Milestones With Talk Fusion
Gwen And Lendell Miles Isagenix's Latest Millionaires
Top Leaders Marty And Bethany Grant Join Evolv Health
Here are some of the main generic reasons press releases have become so important:
Announcing a new product or service. If you want to announce a new product or service, you can draft a press release and immediately get your news found on all major search engines and social media networks by using a press release distribution service. This also enables you to target thousands of journalists.
Improving brand image. Because it has become so easy to publish and distribute a press release, companies can easily send out as many press releases as they want. Publishing more press releases more often is a good way to improve your brand's image.
Images help drive interest. Press releases now include images, videos and other multimedia, which means you can convey your message and news stories in more interesting ways than ever before.
Instant world-wide distribution. Before online press releases had became common, most press releases were sent only to journalists. If not deemed worthy of press mention, they lived in a binder, on someone's desk or in a building lobby. Now a press release can be distributed to millions of people around the world instantly through email and social media.
Expanding public knowledge. By adding links to other Web pages within a press release, companies can direct readers to even more information about what they do.
Viral possibilities. An online press release can go viral if people start sharing it over social media networks, thereby creating a buzz that was never possible with traditional press releases.
Portability and convenience. People can read a press release anywhere on the Web or on their smartphones.
Search engine optimization. By using specific keywords relating to your business, you can optimize your press release so people can easily access your company information through search engine use.