Natura Brings New Structure To Brazil Business
March 27, 2017
By Nicole Dunkley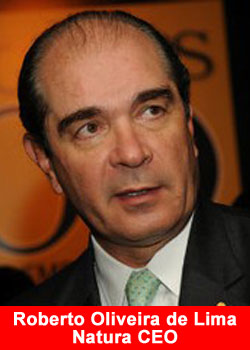 Natura Cosmeticos S.A. is restructuring its Brazil business amid slipping sales in the domestic market.
The beauty company has carved out distinct business units for its direct sales, digital, and retail activities in Brazil, which accounted for 69 percent of fourth-quarter revenue.
According to a statement issued by Jose Roberto Lettiere, Natura Chief Financial and Investor Relations Officer, the segmentation will allow the company to focus on revitalizing its core direct selling business in the market, while bringing greater autonomy and agility to the digital and retail segments.
Going forward, Natura veteran Erasmo Toledo will head up direct selling in Brazil. Toledo's past roles with the company have included vice president of international businesses and director of commercial innovation. For nearly six years, he has led Natura's Latin America expansion as general manager for Peru and Argentina.
Agenor Leão, previously head of digital technology, is taking on leadership of the digital businesses unit. This area encompasses Natura's Digital Consultants and sales platform, Rede Natura, as well as continued efforts to digitalize business processes across the organization.
Leão's counterpart in the retail unit is Caroline Vlerick, who brings 20 years of experience in retail and strategic consulting. She will manage the expansion of Natura's brick-and-mortar presence, distribution to drugstores and B2B. The cosmetics maker opened its first retail stores in the market last year.
About Natura Cosmetics
Natura Cosmetics is Brazil's largest company in the personal care industry, perfumery and cosmetics and also in the segment of direct sales. With our headquarters in Cajamar (SP), we have strong presence in Latin America with operations in Argentina, Chile, Mexico, Peru, Colombia and France. Through distributors, our products also come to Bolivia. The structure is completed with eight distribution centers in Brazil and six in international operations that handle about 62,300 requests for NCs per day.