Natura Among Final Bidders for L'Oreal's Body Shop
May 9, 2017
By Nicole Dunkley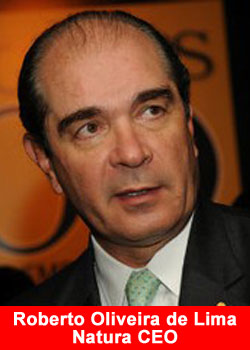 Sao Paolo, Brazil-based direct seller Natura Cosmeticos SA is among the final bidders that L'Oreal SA has chosen for the next round of the auction for The Body Shop, L'Oreal's lotions and soaps retailer founded by British entrepreneur Anita Roddick in 1976.
Natura joins private equity bidders CVC Capital Partners, Advent International Corp. and Investindustrial Advisors SpA as the firms vying for the company, which L'Oreal bought more than a decade ago in a deal that valued it at 652 million pounds (US$833 million).
L'Oreal said this week that it hasn't yet made a decision on the future of the chain, which saw operating profit drop 38 percent to 33.8 million euros last year. According to people close to the matter, The Body Shop drew initial bids from 15 companies, with those bids coming in at more than 800 million euros ($856 million).
Should Natura succeed in buying The Body Shop, the acquisition would bolster major retail expansion for the Brazilian cosmetics company, which purchased Australia's Aesop in 2013 for $70 million. Aesop has 261 locations in 20 countries; The Body Shop has more than 3,000 locations worldwide, approximately two-thirds of which are franchised.
Natura placed No. 9 in last month's ranking of the DSN Global 100, which recognizes the top direct selling companies in the world. The cosmetics giant had earnings of $2.26 billion for 2016.
About Natura Cosmetics
Natura Cosmetics is Brazil's largest company in the personal care industry, perfumery and cosmetics and also in the segment of direct sales. With our headquarters in Cajamar (SP), we have strong presence in Latin America with operations in Argentina, Chile, Mexico, Peru, Colombia and France.
Through distributors, our products also come to Bolivia. The structure is completed with eight distribution centers in Brazil and six in international operations that handle about 62,300 requests for NCs per day.