Total Life Changes Recap: Back To Basics Houston Event
October 3, 2018
By Nicole Dunkley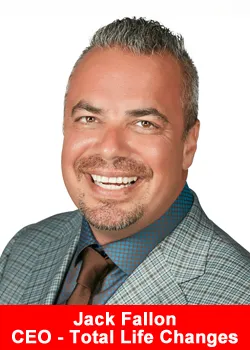 Everything was bigger in Texas. Total Life Changes' Back to Basics Event was a huge success in Houston. From training to meet and greets, music, and a run-in with hotel security, let's take a look at what happened while TLC was in H town.
TLC kicked off the Houston event with a private Friday morning breakfast and meeting with the top international leadership team that reviewed the direction and goals of the company for 2019. The meeting was followed by a Live Fun Friday at 2 pm. In fact, it was so "live" it almost got shut down by hotel security.
After things settled down, it was time to get down to business with multiple evening training sessions.
Product Training with Bill Francis and LaKesha Hall. Bill is a third generation organic farmer with a diverse background in sustainable agriculture, landscaping, and horticultural sales. Lakesha has been an RN for over 20 years.
Customer Acquisition & Retention Training with Angelica Martin and Tewonia Frank (leading retailers in TLC).
Edification Training with TLC National Director Jason L. Scott.
Training was followed by a night of meet and greets with apps, music, and drinks. Things picked up again Saturday morning and there was an explosive start for the main event with hip hop dancers! Following the opening introductions, wrap ups, and opening videos were a series of speakers sharing their stories. Here are a few things that went down:
Retail Panel (sharing best practices for acquiring new customers).
Amazing Success Stories with Keisha Green (amputee) and Sharon Degrela (event guest from South Africa)
Weight Loss Stories with three weight loss winners revealed (from monthly contest), along with free airfare, accommodations, and a professional makeover and reveal live on stage.
Special guest, the Hip Hop Preacher, and speaker Eric Thomas (from Detroit).
Top Enrollers, Top Retailer recognition, and the "You're Amazing" Award.
TLC is looking forward to more awesome events coming up.
Next Up >>
Total Life Changes is Heading to the Dominican Republic
Total Life Changes is heading to Santiago, Dominican Republic for an International Latin convention on October 19-20th. The 2018 Latin American Convention is designed to recognize, applaud, and elevate goals, and witness the best success stories. There will be three more weight loss winners and another TLC branded car giveaway.
Total Life Changes' B2B Tour Closes 2018 in Miami and New York
Following their latin event, TLC will close out 2018 with Back to Basics events in Florida in November and New York in December.
The B2B Tour has already visited seven U.S. cities, Nice, France, and Medellín, Colombia. The momentum has carried the company to its best spring/summer revenue to date.
The B2B Tour has grown in popularity, attracting the interest of hundreds of guests to its impactful weight loss products and family of IBOs over the past eight months. The approach to this year's tour was to reward current TLC IBOs for registering guests to the host city, having them sit down for a short 30-minute presentation, and asking them to stay at the event absolutely free of charge. This was a remarkable formula for success. Many current IBOs acquired new clients and business partners as a result of attending one of the events.
Founder and CEO, Jack Fallon sums up this year's series of events:
"This has been a tremendous amount of fun. I challenged the team at the start of the year with this Back to Basics concept for this year's events.

To say that I am pleased about the results is an understatement.
I look at the success of these events in two ways; our staff is essentially planning for a wedding every month. That's how I explain it. The attention to detail, and execution of each event has been extraordinary.
Secondly, everyone has grown personally, spiritually and professionally as a result of these events; our staff, the guests, and everyone that participates, or is recognized or awarded at each event has grown and experienced every human emotion possible. That is what I am most proud of; creating an opportunity for people to come together, share their experiences, celebrate their successes and the successes of others.
That is what getting back to basics is all about for us. Next the Back to Basics tour will head to the Dominican Republic, and we will close out 2018 with events in Miami and New York. We are also simultaneously teasing something brand new that we are calling Product X, stay tuned."
Each B2B event is a combination of outstanding product testimonies, product training, leadership training, and recognition. Some highlights include revealing three weight loss winner contestants live on stage, acknowledging and rewarding the top three retailers and the top three enrollers in the company (since the previous month's event), as well as IBOs that brought the most guests. The next Back To Basics Event will follow the same format as the previous events; three new winners of the company's weight loss contest will be revealed and share their story in front of the live audience.
IBOs and their customers are encouraged to submit their before and after pictures and weight loss testimony for a chance to win free airfare, hotel accommodations, and a professional makeover. Visit www.TLCHoustonContest.com for more information.
Visit www.BackToBasicsTour.com for more information about the next B2B event in a city near you.
About Total Life Changes
Total Life Changes offers a diverse product portfolio of health, wellness and beauty products. Founder and Tea Executive Officer Jack Fallon created TLC over 16 years ago with a single product: NutraBurst®. Since that time, TLC has continued to develop the Iaso® brand of products to include a diverse and attractive product portfolio matched with a hybrid binary compensation plan.
This allows IBOs of TLC to be rewarded quickly for introducing new customers to their products and business opportunities. Find out why so many are saying, "It really is different over here."