IQ Legacy Is the MLM Opportunity Legal In The USA?
December 16, 2018
By Team Business For Home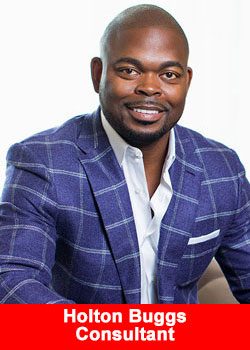 We are receiving many emails about the IQ Legacy and Organo (Gold) cooperation as the question:
"Is the IQ Legacy opportunity legal in the USA and worldwide?"
For starters:
Network Marketing Icon Holton Buggs, the Chief Visionary officer for Organo is consultant for IQ Legacy, an opportunity controlled by Digital Skynet / John Barksdale and the Barksdale family.
John Barksdale has a controversial name in the direct selling industry as he developed his own crypto currency,  Ormeus, and was involved in a number of flopped deals.
Holton Buggs has put his full power in to promote the IQ Legacy opportunity and many network marketing leaders are flabbergasted.
Leading IQ legacy distributors are using Holton Buggs name and fame to sign up prospects and touting the cooperation with Organo Gold:
In an official IQ legacy video:
"Organo has a strategic co-op-etition relationship with Ormeus and Digital Skynet, where there's an exchange of assets.

There's a co-leveraging, or a cooperative leveraging of assets that kind of helps out each other.

One of the things (the relationship) does is it allows Organo to offer digital currency as part of its reward system, in exchange for leveraging some of its real-world assets to help boost the value of the coins that Ormeus and Digital Skynet are bringing to the marketplace.
According to IQ Legacy the company is not open for distributors in the USA, however many USA network marketing leaders, such as Mike Sims, and  Jeremy Roma, are involved in IQ Legacy.
The main product / service of IQ Legacy is a trading bot and a distributor has to pay in Bitcoins his/her starter package as monthly subscription.
According to  USA MLM attorney Kevin Thompson:
It's important to add that the SEC's guidance also covered the topic related to "Broker-Dealers."

Basically, when an entity facilitates the trading of digital asset securities, the entity needs to be registered with the SEC.

And when someone is "engaged in the business of effecting transactions in securities for the account of others…," they need to be registered as Brokers.

This would blow a hole in the concept of having "trading bots" or "slave accounts" that mirror the trades of other accounts.

In both instances, whether a human or an algorithm is facilitating a trade, a Broker license is required."
I reached out to Holton Buggs, and he stated:
I am not a recruiter for IQ.  My company has a consultant agreement as it has with two other MLM's now.
To answer the question is IQ Legacy legal in the USA?
According to Kevin Thompson's opinion, USA promoters might be at risk promoting investments in a trading bot without a broker license.
Worldwide?
In many countries these opportunities are not regulated, you have to do your own due diligence per jurisdiction 🙂