Modere Revenue In 2018 Up Or Down?
January 5, 2019
By Team Business For Home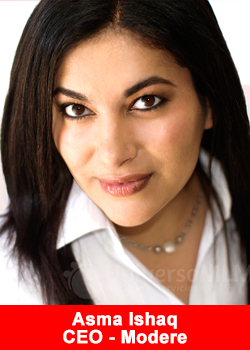 Modere top distributors reached out to us, as according to their believe the company is growing fast and we reported different.
Modere is one of the few Network Marketing companies not sharing their annual revenue. In our opinion the main reason companies are not transparent is when they are in a troubled situation such as revenue going down or revenue was down in the past.
It's a hell of a job if a network marketing company is flat or down, to get them out of the mud.
For distributors and prospects it is more then interesting to know how a company is doing. You do not want to sign up for a sinking ship. In our opinion a distributor is a partner, and partners should have basic revenue information, and we collect that information on a daily basis and share it to the best of our knowledge.
So what do we know about Modere?
Modere's primary owners is private equity firm Z Capital Partners. ZCP portfolio companies currently have aggregate worldwide annual revenues of approximately $1.3 billion, sell products in 57 countries, and have over 11,000 employees and in excess of 200,000 associates directly and through joint ventures. They have 37 brands / companies under their umbrella, Modere is one of them.
Modere, Inc. manufactures and distributes nutritional, personal care, health and wellness, and household care, products. It provides skin, hair, body, mouth products, and men's care products; anti-aging, active health, and weight management products; and laundry, kitchen, and clean products.
The company offers its products online and through a network of distributors in the United States and internationally. Modere, Inc. was formerly known as Neways, Inc. and changed its name to Modere, Inc. in June 2015. The company was founded in 1987 and is based in Springville, Utah with additional offices in the United States and internationally.
According to Modere's website:
"We did $6 Billion of product sold globally and paid $3 Billion in commissions. (Since 1987)

What happens when you combine a $300 million company, nearly three decades of product innovation, an all-new business model, the industry-leading compensation plan, and cutting-edge products in the largest consumer categories?

The stability of nearly three decades in business and the opportunity of a ground floor startup."
According to top distributors the USA market had only a few hundred thousand dollars revenue in 2015 – 2016 and revenue was in the USA market up to $10 million in November 2018, a record.
Based on that distributor and insider information, their USA workforce of approx. 325.  a Q1 press release and Q2 press release we estimated and adjust revenue as follows:
2015 Annual revenue est. $140 million
2016 Annual revenue est. $140 million
2017 Annual revenue est. $200 million
2018 Annual revenue est. $300 million
About Modere
Modere offers a category-leading portfolio of live clean lifestyle essentials including beauty and personal care, health and wellness, and household products that are equal parts safe, high-performing and scientifically designed. We believe modern health involves pure nutrition, a clean environment and safe ingredients across all our product categories.
Modere brings a holistic, live clean approach to well-being, and our products reflect a commitment to excellence and innovation with tested formulas proven around the globe. The recipient of multiple third-party validations, our line includes products that are EPA Safer Choice-approved, EWG Verified™, NSF Certified and gray-water safe. The company is a proud supporter of Vitamin Angels®.