TLC Wraps Up 2019 You'll Feel It Tour
December 5, 2019
By Nicole Dunkley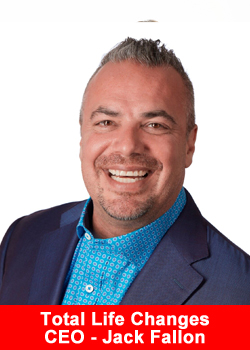 Total Life Changes completed its final event of 2019, You'll Feel it Tour. TLC's events offer opportunities for its independent representatives called Life Changers to be recognized for their accomplishments. These leaders can also acquire new customers and Life Changers at events.
These three-day events offer training, mentoring, fellowship, coaching and more to help them achieve their goals.  The stories told, the training opportunities, and the memories are all a part of TLC's energy that cannot be found anywhere else.
Throughout 2019, TLC has made people across the world feel their products, vision, and community. They have visited many countries and cities during the 2019 You'll Feel It tour, including:
      Super Regional Kick-Off Event in Orlando FL on Jan. 18
      Paraguay on Jan. 26
      Paris France on Feb. 1
      Mexico on Feb. 23
      Dallas TX on March 8
      Ecuador on Mar. 30
      Memphis TN on Mar. 26
      Detroit MI on May 17
      Bogota, Columbia on June 8
      Ft. Wayne IN on June 14
      Washington D.C. on July 19
      Ecuador on Aug. 16,
      New York NY on Sept. 13,
      Louisville KY on Oct. 11,
      Bogota Colombia on Oct. 19
      Los Angeles CA on Nov. 16.
Watch the 2019 You'll Feel It Tour recap HERE:
All of the events had 3 key elements: Thursday Tea Talk, Friday Training & Meet and Greet,  and Saturday Guest Deals. Tea Talk is broadcasted live @TLCHQ on Facebook every Thursday at 7 pm eastern and focuses on how to use the Original Iaso® Tea, how it will improve your health and reveals some powerful testimonials from those who have used the tea. Fun Friday is also broadcasted live on Facebook at 2 pm eastern and focuses on having fun because one of TLC's core values is 'having fun, we get more work done'. TLC also has giveaways, product testimonials, Life Changers rank recognition, general TLC announcements, and a product deal of the day.
TLC's largest meeting was an International Conference held in Dallas, TX on March 7th featuring motivational speaker, best-selling author, and syndicated television host, Mel Robbins. Mel poured into guests for over an hour discussing typical challenges and how to overcome them using the principles of her best-selling book, The '5 Second Rule'.
Additional Highlights
At TLC's Washington DC event on July 19, TLC's corporate staff member Loretta Lalonde won the You're Amazing Award. Loretta is Jack's mother-in-law and was the very first employee, assisting with customer service and accounting when he launched TLC in the basement of his first home. She continues to serve TLC at its corporate headquarters in Michigan.
Our New York stop on the tour was very unique as Jim Coplin unexpectedly proposed to Transformation Contest winner Kaylene Petersheim on stage at our Saturday night event. Guests celebrated the loving energy between the and the impromptu proposal.
Guests experience so many incredible moments at events and 2019 provided everyone with 'more than what was expected,' one of 7 core values celebrated at TLC. Total Life Changes is looking forward to its upcoming world tour. The kickoff event takes place in the Big Easy, New Orleans, Louisiana on January 24-25, 2020. More information HERE.
About Total Life Changes
Total Life Changes (TLC) is a direct selling company offering a diverse product portfolio of health and wellness products. Founder and Chief Executive Officer Jack Fallon created TLC 16 years ago with a single product: NutraBurst®.
Since that time, TLC has continued to develop weight loss and wellness products matched with an attractive hybrid binary compensation plan. This allows Life Changers of TLC to be rewarded quickly for introducing new customers to its products and business opportunity. Find out why so many are saying, 'It really is different over here.'
Recommended Distributors Total Life Changes