Breaking News: Isagenix Acquires Zija International
January 22, 2020
By Team Business For Home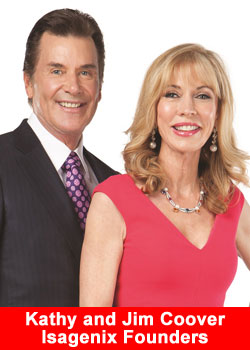 Isagenix is a $800+ million company, Zija's sales are est. $90 – $ 100 million, down 50% in the last years.
Zija International was struggling with declining sales and corporate leadership issues, 2 CEO's have been fired in 2 years.
In May 2019, Isagenix hired Joshua Plant as Chief Scientific Officer, the former Chief Operations Officer of Zija International.
The official Press release stated:
Isagenix International, a global health and wellness company providing nutrition and lifestyle solutions, has announced its acquisition of Zija International, a well-established and respected direct selling company based in Lehi, Utah, with a strong line of high-quality plant-based product offerings.
"We are pleased to welcome Zija to the Isagenix family," said Jim Coover, Isagenix co-founder and chairman. "Our companies share common cultures and goals, and we look forward to the positive impact this acquisition will have for all parties." 
When the transition is completed, Zija distributors will become part of the Isagenix family, which comprises more than 500,000 members in 14 markets globally.
This addition will help strengthen Isagenix by expanding its associate and customer base, enhancing its plant-based product portfolio, and reinforcing its global footprint.
"This comes at a promising time for both Zija and Isagenix," said Travis Ogden, Isagenix chief executive officer. "It brings great synergies to both companies, and in joining forces, our aligned missions to impact world health will be stronger than ever."
About Isagenix International
Established in 2002, Isagenix provides systems for weight loss, performance, vitality and well-being, personal care and beauty, and financial wellness​. With half a million customers worldwide and more than 100 products, packs, and systems globally, the company is committed to supporting healthy change in its customers' and independent distributors' lives.
Isagenix shares its products and solutions through a network of independent distributors in 14 markets: the United States, Canada, Puerto Rico, Hong Kong, Australia, New Zealand, Taiwan, Mexico, the United Kingdom, Ireland, the Netherlands, Belgium, Spain, and South Korea. Isagenix is a privately owned company with headquarters in Gilbert, Arizona. For more information, visit Isagenix.com​.
About Zija International
Zija International, a privately held and privately-funded business founded by Kenneth E. Brailsford , develops natural health, wellness, and beauty products. The company operates in more than 50 countries worldwide, pioneering the #NaturalHealthRevolution to help individuals achieve Life Unlimited.
Zija has seen consistent growth every year since it was founded over a decade and has received several awards, including and being named the Fastest-Growing Company in Utah' by Utah Business Magazine.
It has also been recognized on fastest-growing and top-revenue lists by Inc. Magazine, Direct Selling News and Utah Valley Magazine, and has received industry-specific MarComm, American Business (Stevies), and Davey Awards.