Health & Lifestyle Coach Lisa Hatch Thrives With Touchstone Essentials
January 17, 2020
By Team Business For Home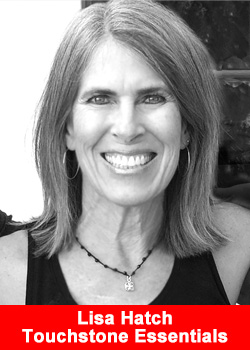 Lisa Hatch is passionate about helping people. It's easy to see the common thread in everything she does. From elementary school teacher to stay-at-home mom to entrepreneur, boutique-owner, and lifestyle coach, she is motivated by making a difference through multiple channels.
"I love helping people. I opened my shop, sea & sky, because I get such joy out of helping people bring beauty to their space with one-of-a-kind pieces for their home and garden.

I started Touchstone Essentials because I saw what the products did for me and felt compelled to share that message. And I became a Certified Health & Lifestyle Coach because I wanted to learn how to help people in all areas of their lives."
It may seem overwhelming to run a full-time store, coach clients and work a direct sales business, but Lisa says the great thing about Touchstone Essentials is their advanced digital marketing system; you can do it anytime, anywhere.
"The beauty of Touchstone Essentials is I can do it when it's convenient for me. It can be late at night or even from my shop. If there's a quiet moment, I can do a quick email or an Instagram post. It fits into my life, and that's what I love about it."
Lisa enjoys helping people holistically. Physically, emotionally, mentally and financially–she believes all these things are connected. She says when people experience success in one area, that success tends to trickle over into other areas.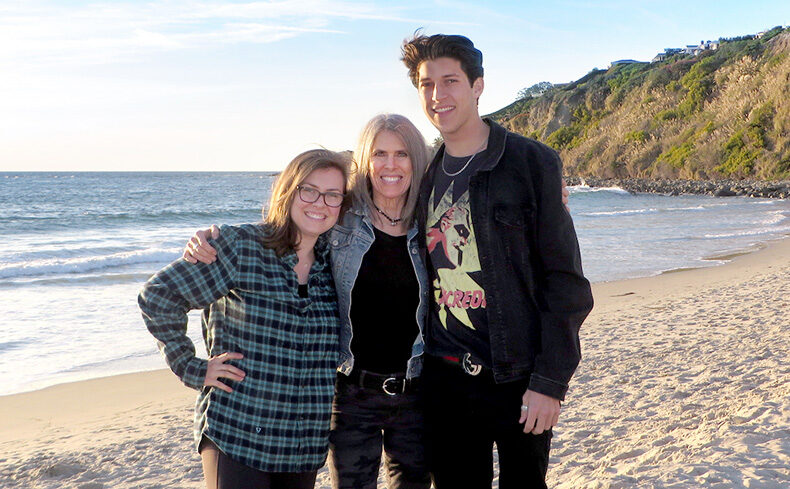 "It starts in nutrition and then it spreads organically. People don't realize that they can make small changes in one area, and it can have a dramatic impact that carries over into other aspects of their lives."
For Lisa, sharing Touchstone Essentials also has a dramatic impact on her life – from health improvements to financial success to personal fulfillment.
"Doing something with the pure intention of helping someone else is as good for the soul as it gets. I feel so strongly about how impactful the products are in people's lives. When you see how someone's life has changed and you know you had even just a tiny bit to do with it, it's incredible. You want to keep doing it."
Lisa loves how the Touchstone Essentials' compensation plan aligns with her philosophy of service to others, and continues to be inspired by a mantra she learned from Touchstone Essentials' CEO and Founder, Eddie Stone. He said, "If you do enough good for enough people, the money will come."
The more Lisa helps her team achieve their goals, the greater her rewards. Even though Lisa says the money she makes from Touchstone Essentials is really a bonus, she's already putting it toward her next altruistic venture.
"I'm refilling my coffers with my Touchstone Essentials' business. The more lives I change, the closer I get to fulfilling my next dream of owning an animal rescue farm with an organic garden and a vegan restaurant."

"But it's really not about the money," says Lisa. "It's about being part of a community of likeminded people that want to feel better, live longer and become the best version of themselves possible. Everything I put energy into supports that, and Touchstone Essentials complements it perfectly."
About Touchstone Essentials
Touchstone Essentials was founded in 2012 by 30-year industry veteran, Eddie Stone, with a vision of organic goodness accessible to everyone. They ship to over 60 countries around the world. Touchstone Essentials has been experiencing double-digit growth over the past 3 years and with the launch of the organic CBD hemp oil line, things have started reaching critical mass.
They describe themselves as proud rebels with a cause, offering products for Daily Detox, Organic Superfoods, and CBD. When you join as a VBO, you become a visionary business owner. As a VBO, you're the CEO of your own empire, but you're not alone. Touchstone Essentials offers an advanced digital marketing system with a trove of resources, all at no additional cost. This includes a TheGoodInside.com e-commerce site, blog, and e-newsletters, social media retargeting and more. For more information please visit www.thegoodinside.com